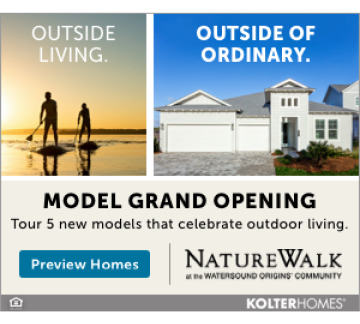 One million registered Florida recreational vessels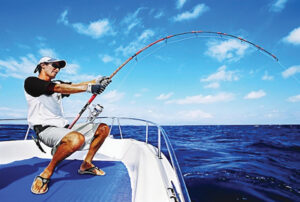 The Florida Fish and Wildlife Conservation Commission (FWC) today announced that Florida continues to lead the nation and has passed the mark of 1 million registered recreational vessels across the state. Florida, with its great year-round weather and plenty of access to fresh and salt water, is the "Boating Capital of the World." With more people calling Florida home and more vessels on the water, it's important that residents and visitors practice safe boating.
The top five counties for vessel registration in Florida are Miami-Dade (74,622), Pinellas (53,867), Lee (50,304), Broward (47,741) and Hillsborough (41,495).
"Crossing the million mark just confirms what we always knew – Florida is the top state for boaters. And with more boats on the water, we want to spread the word about boating safety to both residents and visitors enjoying Florida's year-round boating season," said Maj. Rob Beaton, Boating and Waterways Section Leader. "A safe day while boating is a great day. Nothing can ruin a fun and memorable experience on the water faster than a boating accident."
Boaters are encouraged to wear their life jackets, maintain 360-degree awareness and know the dangers (and penalties) for operating a vessel while impaired.
Visit MyFWC.com/Boating for boating safety tips. You can even search there for the Florida Boat Ramp Finder to help you find a great place to launch your boat!
Nets on the Beach?
If you've been getting out to the public beach lately, you might have seen poles and nets that extend from the shoreline out into the water and wondered what it was and what it's doing there. It's actually a NuShore beach renourishment project facilitated by Okaloosa County—porous "groynes" or nets in the form of fencing to capture sand to widen the beach and extend the shoreline seaward. Having kicked off in November 2021, this "fencing" results in sand accumulation that widens the beach and extends the shoreline seaward, thereby renourishing the beaches and increasing coastal resiliency to storms and other erosive events. Designed to help restore Okaloosa County beaches where steady erosion and beach loss has already occurred, "This system actually slows down the sand that may be suspended in the water column and allows it to accumulate within the system," said Alex Fogg, Coastal Resource Manager for Okaloosa County, in a YouTube video. "It's a more cost-effective method of building back the beaches here."
Each groyne is spaced every 100 feet along the beach and extends roughly 150 feet seaward from the mean high waterline—each system covering 1,500 feet of beach.
Funded by tourism development dollars, it will likely be taken down soon before turtle season and more visitors hit the beach.