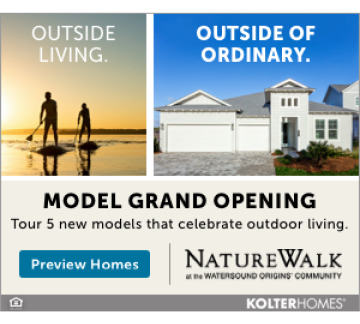 By Alanna Grayce Campbell
When I moved to Niceville in December of 2021, I was thoroughly excited. Living so near the beach has been a dream of mine for most of my life, and this opportunity was, of course, too good to pass up. So, as my partner and I packed up our life to make the 12-hour haul, I never concerned myself with the fact that I was leaving everyone I knew behind. That was part of the adventure, after all!
To be honest, after arriving here, it took a bit for me to feel like I was lacking friends. The newness and the adventure had yet to wear off. Thankfully, in January of 2022, I found myself pitching myself to Share, the owner of Artful Things Niceville. She saw my experience and talents and brought me on—and the rest is history. That opportunity has shaped my entire experience of my new home.
As an artist myself, but one who has often tried to take the "safe" route, I had often found myself dreaming of making art my occupation, not just a hobby. Being a full-time creative was never unattainable, but was always made to seem risky. Dangerous, even. The friends and mentors I've found through Artful Things Niceville, however, have made me realize that this place is the perfect environment for my talents to thrive.
The artists featured in the gallery at Artful Things Niceville, as well as the artists who instruct classes there, have become a family for me. Not only do they produce exquisite pieces of artwork, the likes of which I have rarely seen outside of European museums, incredible pieces of literature and beautifully crafted pottery, just to name a few, the artists and local authors are beautiful people, who want to uplift the community and share the beautiful gift of creativity with others. What more could you want to find in your new community? What better place to find a sense of community, than amongst a group of people who want to unite, share, inspire and create?
For these reasons alone, I encourage you to take some time to visit us at Artful Things Niceville. You'll likely walk away with more than just Niceville's new go-to shop for local books and occasion cards, more than just handmade soaps and jewelry, more than just an experience of beautifully curated artwork from local artists. You'll walk away having met at least one new friend.