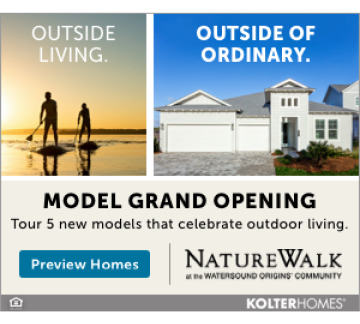 By Joe Capers, Insurance Zone
Although the life insurance industry has adopted the campaign that September is life insurance month, it is my belief that every month is Life Insurance Awareness Month.
Recent market research done by LIMRA (Life Insurance and Market Research Association) shows that 36% of Americans plan to purchase life insurance this year. When it comes to Millennials, 48% say they plan to buy coverage. This is especially important since their research also shows that 42% of households would face financial hardship within six months should a wage earner die unexpectedly — 25% would suffer financially within a month.
For many, life insurance is not a pleasant discussion and we like to avoid the topic as no one likes to discuss or think about death. But, we also know how important life insurance is, because our loved ones will still have to deal with income replacement, funeral and general expenses, mortgages, college and so much more.
The two most popular life insurance products are Term Life and Permanent Life. Your goal and budget will determine which policy will best fit your needs. Both of these forms of protection pay an income tax-free death benefit. Term life covers you for a limited period and permanent life provides lifelong coverage.
Term Life is the most affordable and is for a set period of time – 10, 20, or 30 years typically, and does not accrue cash value. This is a great tool for someone on a limited budget and who needs a certain amount of coverage for a specific number of years. It also allows for the highest amount of death benefit with the least amount of premiums and most term policies can be converted to permanent life without providing evidence of medical condition.
Permanent Life comes in the form of Whole Life or Universal Life, and both offer varying degrees of flexibility through the life of the policy. Whole life insurance premiums remain the same over the life of the policy and the death benefit and cash value is guaranteed as long as you pay the premiums. Universal Life provides the same features as whole life with added flexibility to adapt to changes in your personal situation or changes in the financial marketplace. With this type of product you can adjust the premium payment, death benefits and the insurance company's investment portfolio, and some companies will allow adding a long term care rider to help prepare for potential long term care expenses.
Now there are other types of universal life insurance policies that provide Long Term Care coverage along with a death benefit. These fixed premium products pay for services that fit your needs based on the plan of care provided by your licensed health care practitioner. The services are paid for either your home or a facility when you are no longer able to perform 2 out of 5 of the ADLs (activities of daily living) such as bathing, dressing, toileting, transferring and eating.
There are also some life policies (term and permanent) that can provide for the security and longevity of a business. Business Life products can help keep a family business in the family, protect a key employee or fund a buy/sell agreement.
Term and permanent life insurance plans are important components of your overall financial planning. A well-structured Life Insurance Program often contains both term and permanent life insurance and no matter what kind of life insurance policy you purchase, your beneficiary will be the person or persons who will receive the death benefit.
Life insurance can do some amazing things for people. It can keep your families in their homes, pay off debts and loans, provide a stream of income, and assure a child's education. It can also protect your business by keeping a family business in the family, protect a key employee so the business can continue while you search for and train a replacement, or fund a buy/sell agreement.
Insurance Zone, founded by Joe and Lea Capers, is a full service commercial and personal lines insurance agency serving Destin, Miramar Beach, Santa Rosa Beach (30A) and Inlet Beach. Visit their Video Library on www.ins-zone.com and watch our 3 informative videos on Life Insurance 'How much Do You Need, Term vs Permanent and Protection from Financial Hardship', or call 850.424.6979.