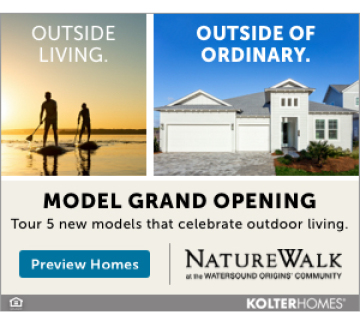 10 Different Programs, 12 Artist Experts, a Full-Length Musical and More
Share the spotlight with the likes of Matilda, Alexander Hamilton, Harry Potter, SpongeBob, Dr. Seuss, Snow White and the Seven Dwarfs and others!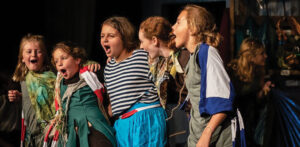 This summer, you want to be in the "room where it happens!" Emerald Coast Theatre Company (ECTC) presents 10 different Summer Camp programs including popular musicals like "Hamilton," "Puffs (Harry Potter), "Sponge Bob," "Seussical" the staging of a full-length musical, "Matilda," plus hands-on workshops for theater "techies" and film buffs.
Altogether there are 16 ECTC program sessions ranging from one-, two- or three-week camps that will be held during the summer (May 31 to August 1). ECTC Summer Camps will be offered in three locations along the Northwest Florida Gulf Coast: Miramar Beach (ECTC performance space), Seaside (Seaside Neighborhood School) and Panama City (Gulf Coast State College). Theater camps are offered for all ages—from rising kindergarteners to rising high school seniors.
"Summer camps are the perfect time for children to expend that extra energy creatively and ECTC has a whole line up of creative ways to have fun," says ECTC co-founder and producing artistic director Nathanael Fisher.
For the first time, ECTC will stage a full-length musical production as part of its summer educational program. Roald Dahl's "Matilda the Musical."
Another first is the recruitment of 10 performing arts "experts"—including theater professors and professional Broadway actors, singers and producers —who will join ECTC's artist/teacher production team to offer a wide range of performing art lessons and workshops including vocal, song and monologue coaching; audition and acting techniques; Laban efforts, movement, dance, choreography and even stage combat.
"The Musical Theatre Intensive is our response to our students' growing desire to be challenged in the craft of theater," Fisher says. "This opportunity to work alongside ECTC professionals and professional guest artists is a special and unique experience."
For more information on the ECTC Musical Intensive "experts" visit www.emeraldcoasttheatre.org/musical-theatre-intensive.
Summer Camp locations are ECTC, 560 Grand Boulevard (upstairs) in Grand Boulevard at Sandestin in Miramar Beach; Seaside Neighborhood School in Seaside; and the Amelia Center Theatre Lab at Gulf Coast State College in Panama City.
ECTC's 2021 Summer Camp line up:
• Mini Player Camp (ages 5-7, rising kindergarteners)
• "Snow White and the Seven Dwarfs" (grades 2-8)
• "SpongeBob: The Musical" and "Hamilton"–Musical Teen Cabaret Intensive (grades 6-12)
• "Puffs: The Play" (grades 7-12).
• "Seussical the Musical Jr." (grades 2-8)
• Techies Rule (grades 5-12)
• Film Camp (grades 5-12)
• Matilda The Musical (grades 6-12)
• Private Vocal Lessons with Peter Lake (grades 5-8)
Scholarships are available for select summer camps, apply online at www.emeraldcoasttheatre.org/scholarship. Discounts offered for multiple registrations.
For more information or to register for an ECTC Summer Camp offering, visit www.emeraldcoasttheatre.org or call (850) 684-0323.
ECTC's 2020-2021 season is made possible with support from Grand Boulevard at Sandestin, St. Joe Community Foundation, Howard Hospitality, and the South Walton Tourist Development Council. The Education Program is made possible with generous support from the Cultural Arts Alliance.
To make a tax-deductible donation, volunteer or learn more about Emerald Coast Theatre Company, find them on Facebook, call (850) 684-0323 and visit www.emeraldcoasttheatre.org.