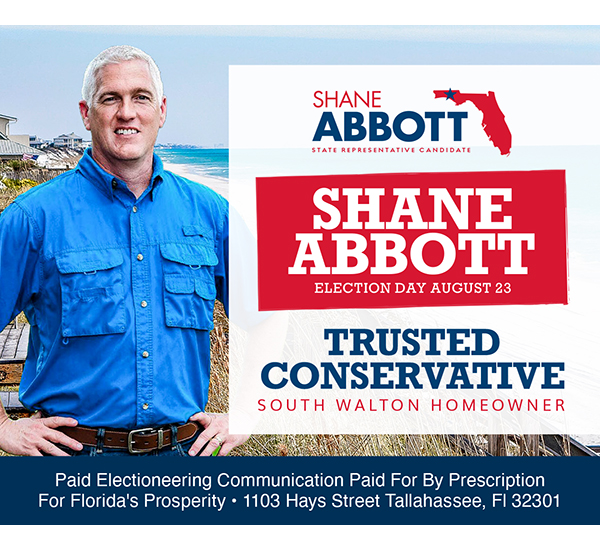 Sip and Splash: An Aquatic Affair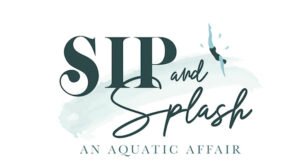 The Emerald Coast Fitness Foundation raised more than $74,000 at the inaugural "Sip and Splash: An Aquatic Affair," presented by Tim Smith Acura.
The first-of-its-kind event took place under the stars May 14 at the Aquatic Center of Destin, 4345 Commons Drive West. The pool facility was transformed into an elegant event space with whimsical balloon décor, bistro twinkle lights and coastal place settings, seating, and decor.
The sold-out fundraising dinner welcomed more than 250 guests, who kicked off the evening with a cocktail hour featuring hand-rolled sushi by Camille's at Crystal Beach's Yoshie Eddings. Entertainment included live music by Reed Waddle, a photo booth, a cigar bar, live painting by Maxine Orange and an extensive silent auction, featuring two week-long vacations in Colorado, jewelry, gift cards, gift baskets, artwork and more. All funds raised through ticket sales, sponsorship and the silent auction go back to the foundation to help fund operation costs and equipment upgrades. Funds raised will also be used for the aquatic programs at the three community pools the ECFF manages, including the Aquatic Center of Destin, the Bernie R. Lefebvre Aquatic Center of Fort Walton Beach and the ROC Pool of Crestview.
Later, patrons enjoyed a five-course dinner, prepared and served by Chef Orion Cordoves of Jackacudas Seafood + Sushi, Chef Al Massa of Brotula's Seafood House and Steamer, Chef Jim Shirah of Dewey Destin's Harborside, Chef Chad Donelson of Bitterroot and Chef Daniel Soto of Café Rico.
Each course was paired with craft cocktails served by Better Together Beverage. In between courses, the Emerald Coast Fitness Foundation inducted James Lefebvre, Betty Ballasch, Mary Edith Malin, Dave Smith, and Monty Landingham into the Okaloosa County Swim and Dive Hall of Fame.
The foundation also unveiled the new official name of the Aquatic Center after Taj Renee Olivern, who succumbed to pancreatic cancer in 2008.
Additional local community businesses who sponsored the inaugural event include HomeFi Digital Mortgage, Splash RV Resort and Waterpark, 654 Limo, Adrift Adventures, Alpha Lit Emerald Coast, As You Like It Salon and Spa, Big Day Rentals, Bitterroot, Brotula's Seafood House and Steamer, Bryan Jones for Congress, Cardinal Financial, Classic Vikings, Coldwell Banker and the Jen Purdy Group, Cory Fosdyck and Merrill Lynch, Costa Enterprises McDonald's, CrossFit Destin, Destin Floral Design, Dr. Bawa & Associates, Eglin Federal Credit Union, First Choice Appraisals, Greenday Cleaners, Hand Arendall Harrison Sale, The Harris Family, La Dolce Vita, MidSouth Bank, Mingle, Powell & Swanick Attorneys at Law, Saltmarsh CPA, Sea Dragon Swim Shop, The Ships Chandler, Showtime Events, Simple HR, Studio 6Twenty5, Taylor Allen Properties, Trees on the Coast, UPS Store, Valparaiso Coca-Cola Bottling Co. and White Wilson Medical Clinic.