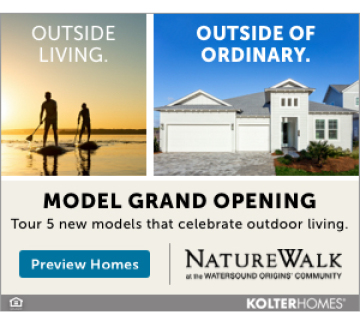 March 26-27 & April 2-3 at 9 a.m. | Ages Six Months to 5 Years Old

The next offering in ECTC's Theatre for Young Audiences (TYA) program is Marcus Pfister's "The Rainbow Fish" performed two weekends, Friday, March 26 and Saturday, March 27 and April 2 and 3. All performances are at 9 a.m. The running time is 60 minutes.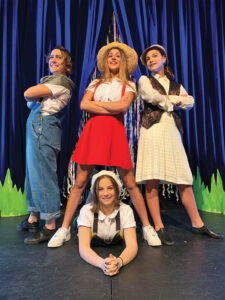 TYA productions feature ECTC professional actors performing for young audience members. Usually the theater is not a place for infants, not in this case. This special interactive TYA production is especially designed for the very young (from six months old to 5 years-old). In this special production, members of the Emerald Coast Theatre Junior Company perform along with professional actors to bring alive this colorful story of friendship and generosity.
The cast features two ECTC actor/teachers: Tara Padgett (The Rainbow Fish) who has appeared on ECTC's stage in numerous productions including "Pinkalicious the Musical," "Miss Bennet: Christmas at Pemberley," "Red Riding Hood," "First Date," and most recently, "A Christmas Carol" and Samantha Savoie of Destin, who has worked as an actor, dancer, aerialist and freelance set designer throughout the state.
The cast also features Emerald Coast Theatre Junior Company players: Alexis Billi, 13, who has worked with ECTC since relocating to Freeport from New York in 2019; Gia Hall of Destin, a 13-year-old junior thespian who has performed with ECTC since 2016; and Hanna Maes, a 7th grader at the Ohana Institute, who has performed with ECTC since 2nd grade.
With book, music and lyrics by Austin Zumbro, "The Rainbow Fish," based on the beloved children's book originally published in 1992, teaches that sharing makes you shiny. The story is about a unique fish with shimmering scales. Other fish admire him and request some of his scales because they want to share in his beauty. At first reluctant, Rainbow Fish eventually relents and finds he enjoys sharing his scales.
In this beautiful adaptation of the children's classic, audience members get to experience this powerful story through movement, song, color and hands-on sensory opportunities as they become part of the story with the actors.
This production will be staged at ECTC's performance space located on the second floor of 560 Grand Boulevard in Grand Boulevard at Sandestin in Miramar Beach.
Tickets to "The Rainbow Fish'' are $18 per person; children ages 4 to 12 are $12 and children ages 3 and under are free. Purchase tickets online at www.emeraldcoasttheatre.org.