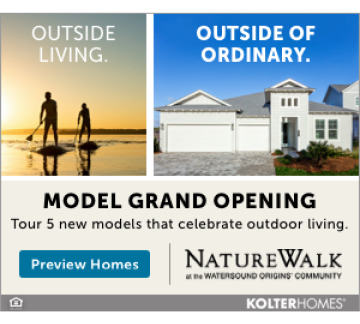 "Season nine marks a new era of growth for Emerald Coast Theatre Company," says ECTC co-founder and producing artistic director Nathanael Fisher. "This past year we thrived because our community gathered around us and supported us. We are excited about offering children and adults even more opportunities to get engaged in our tribe and experience the comradery and joy of live theater."
September Performances
All professional production schedules are Thursday through Saturday at 7:30 p.m. with Sunday matinees at 2:30 p.m. (unless noted otherwise). All ECTC productions will be staged at ECTC's space located upstairs at 560 Grand Boulevard in Grand Boulevard Town Center, located in Miramar Beach, Florida.
Professional Main Stage & Second Stage productions:
"Nunsense"
September 17-October 3
A zany, wholesome, hilarious musical revue presented by the Little Sisters of Hoboken, "Nunsense" is a heavenly delight. With book, music and lyrics by Dan Goggin, this comedic spoof follows the misadventures of five nuns trying to manage a fundraiser. Participating in the project are Mother Superior Sister Regina, a former circus performer who cannot resist the spotlight; her competitive but dignified rival, second-in-command Sister Mary Hubert; Sister Robert Anne, a streetwise nun from Brooklyn; Sister Mary Leo, a novice who is determined to be the world's first ballerina nun; and wacky, childlike Sister Mary Amnesia, who lost her memory when a crucifix fell on her head. This sinfully funny musical hit will have you shouting Ha-Ha-leluia!
To purchase tickets or VIP Memberships call (850) 684-0323 or visit www.emeraldcoasttheatre.org.
For information on sponsoring ECTC, call Nathanael Fisher at (850) 684-0323 or visit emeraldcoasttheatre.org/sponsorship.