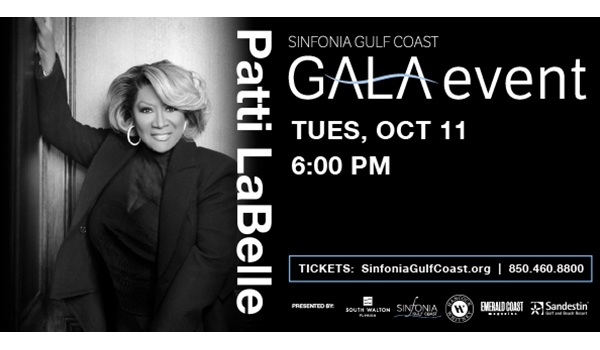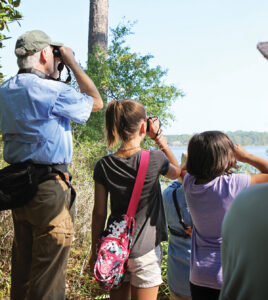 Now is the time to join our local Audubon Society, Choctawhatchee Audubon, as it begins its fall nature programs and bird-watching walks. All are free and open to people of all ages to learn about birding and various nature topics. To see the full fall schedule, visit Choctawhatcheeaudubon.org or email choctawhatcheeaudubon@gmail.com to receive updated details.
Saturday morning, September 3rd – Bird Ponds of Okaloosa County.
We're kicking off September with bird expert Malcolm Swan (210-452-4899 if you have questions) who will lead us at two renowned eBird hotspots, the Okaloosa Holding Ponds and the Wright landfill pond. Our meetup place will be the parking lot of Helen Back Pizza at Roberts Blvd. just off Lewis Turner Blvd. at 8:00 am. From there, we'll drive north less than a mile and look for migrating falcons, kingbirds, and wading birds (maybe avocet or phalarope among others) after parking between the main ponds. When birding, please wear muted (not white or black) colors, closed-toed shoes, long pants, and a hat. Bring your binoculars, scope, and/or camera; and bring water, snacks, and sunscreen for this 2-3 hour field trip.
Thursday evening, September 8th – Microplastics – What's the Big Deal? by Laura Tiu, Ph.D., County Extension Director/Marine Science Agent III, Walton County
Plastic has a ubiquitous presence in our lives and consistently makes up 80% of all marine debris studied. This lecture will take a deeper dive into the history of plastic pollution and current research on the topic. We will discuss opportunities for changing behaviors, learn about efforts being undertaken locally, and explore what we may be seeing on the horizon.
Choctawhatchee Audubon monthly programs will be held on the first Thursday of each month now located at Crosspoint Church in Niceville, Room 400. Their address is 214 Partin Drive, South in Niceville. Look for the Audubon signs in the parking lot. Social time will begin at 6:30 pm with light refreshments and the program will begin at 7:00 pm.
Saturday morning, September 17th – Birding by Kayak at Rocky Bayou State Park in Niceville.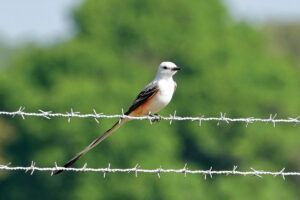 Join us, weather permitting, on a fun two-hour kayaking/canoeing tour to enjoy birding, flora, fauna, and park history with Park Ranger, Bruce Williams. You're welcome to bring your own kayak or canoe, and don't forget your life vest, whistle, and paddle. The State park entrance fee is $4 for individual and $5 per carload of 2-8 people for those who do not have an annual pass. Rentals are available but limited so come early at 8:00 am at the park entrance office to obtain a rental. A single kayak is $15; the double kayak is $20 for two hours. The rental includes a paddle, life vest, and whistle. Dress for kayaking in outdoor weather on the water. Bring and apply sunscreen and bug spray, and don't forget your drinking water, hat, and binoculars. We will meet up at the Day Use Area Kayak Launch near the playground from 8:30 to 8:40 a.m. with a safety check before getting on the water at 9 a.m. The tour will conclude at 11:00 a.m. After a break for loading kayaks and using restrooms, we'll wrap up with a packed lunch at the picnic area. For further inquiries, please call Bruce Williams at 850-585-6400. The address of the state park is 4281 Hwy. 20 East in Niceville.