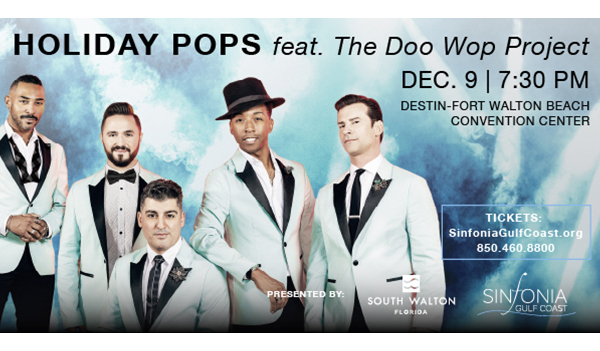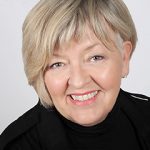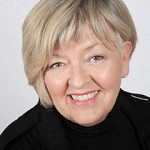 By Gail Pelto
There's a whole lotta stuff you need to know before you jump into the home buying process—a BUNCH of "do's and don'ts." One of those is how to go about getting financing for a mortgage, how to choose a lender, and the best practices on communication with your lender.
If you're financing (and why wouldn't you with interest rates so low?!?!), a really important thing to know is how to choose a lender. If you get a lender who tells you, "Yah, yah, we can get you a 2.5% interest rate" WITHOUT asking you a lot of critical questions about your needs, wants, desires and ability to get a loan, DON'T WALK AWAY—'RUN FOREST, RUN!'
My friend, and preferred lender, Bonnie Manthey with Inlanta Mortgage, is my "go-to" when I have questions about lending. Her brain is chock full of great information and she asks a ton of questions to potential clients before she gives them the information they need to get the best mortgage rate. Once she retains you as a client, she also gives you a list of Ten Commandments of what NOT to do while you're going through the process of securing your loan in order to buy or refinance a home:
1. Thou shall NOT change jobs or become self-employed.
2. Thou shall NOT originate any new inquiries on your credit report or take out any new credit.
3. Thou shall NOT buy a car, truck or van.
4. Thou shall NOT use your credit card to pay off debt other than scheduled payments or fall behind in your payments.
5. Thou shall NOT spend the money you have saved for your down payment, get a gift for closing, or take out a retirement loan without first consulting with your loan officer.
6. Thou shall NOT buy furniture before you buy your house.
7. Thou shall NOT make any large deposits into your bank account or shuffle money around unless you plan on documenting that deposit or origin of the money, i.e. anything that is not payroll related.
8. Thou shall NOT change banks or bank accounts.
9. Thou shall NOT co-sign for anyone.
10. Thou shall NOT make ANY large purchases until after closing!
Those are BIG "Don'ts," but great information. In last month's article, I talked about how to get an offer accepted in this seller's market; one of the things that can help you is to get pre-approved by your lender—not pre-qualified—there is a difference. You can get a pre-qualification online in a matter of minutes, because it is based solely on your credit score. Pre-approval goes a bit further; the lender has done more work to see if they can, in fact, give you money. It takes a few more days. However, it holds more weight when submitting an offer and gives you more certainty as a buyer. After all, this might be one of the largest financial and, yes, emotional investments you may ever make.
Three things to consider when consulting with your lender: 1. Make sure they're asking YOU a lot of questions. 2. Ask them once you're pre-approved, what is their professional recommendation on the best time to lock in your interest rate? 3. Ask what their process is for keeping you, your real estate advisor (maybe ME!), the title company, and the seller's agent in the loop?
A final thought on the importance of communication. As a client's listing agent, I had a transaction fall apart because of a non-responsive lender. He wouldn't return calls or emails and didn't keep me or the buyer's agent in the loop. The result? The deal fell apart, the buyers lost their deposit and the seller had to find a new buyer! And in my opinion? He was bad for everyone! ALL could have been avoided had the lender simply kept us in the loop.
Now? Along with my communication standards backed up by Bonnie and her crew that are great at letting folks know about where the buyer's file is in the process, we know if we are going to close on time. The better result? Buyer Happy…Seller Happy and THAT'S the goal now, isn't it?
Whoever you choose as your lender and advisors, print out the above 10 Commandments and ask them, "Should we follow this list?" I pray their answer is, "Of course!"
I'm here to help whether you're looking to buy, sell or invest now or in the near future or if you just have questions about what's going on in this crazy real estate market—850-374-0454 or Gail.Pelto@KW.com.