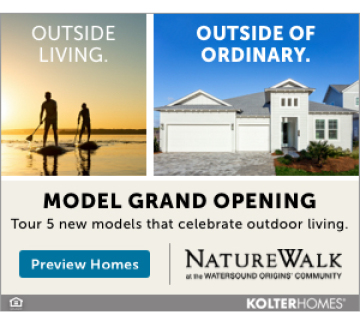 By Kenneth Books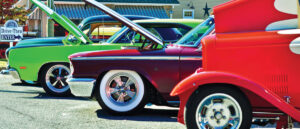 If your idea of a good time revolves around great classic cars, fun on the beach and Jimmy Buffet, you're in for a treat May 6-8, 2021.
More than 125 classic automobiles will converge on Destin Commons Friday and Saturday for the 10th anniversary of Burning Up The Beaches classic car show, a fun-filled weekend with gearheads from all over the U.S. enjoying three days of events and showing off their cars.
The annual event is designed to help raise funds for ARC of the Emerald Coast, a non-profit organization serving children and adults with cognitive, intellectual and developmental disabilities in Okaloosa, Walton and Santa Rosa counties. Registration will take place Thursday at 3 p.m. at The Island Resort on Okaloosa Island. Already, more than 80 cars have been registered, Roper said.
But there's more than cars to enjoy at the classic car show, according to ARC Chief Executive Officer John Roper. The event, whose sponsors include Destin Life and Bay Life publications, will kick off Friday with a Main Street Parade on Miracle Strip Parkway in Fort Walton Beach from 10 to 11 a.m. where the group will drive to show off their vintage cars. A pool party at The Island is planned for noon to 4 p.m., run by ARC event manager Mike Whitley with live DJ. Then there is a 5:30 p.m. luau on The Island Green at The Island Hotel, complete with music by Paradise Bayou, and a bonfire on the beach behind the hotel at 8:30.
But the excitement grows for the main event Saturday with the car show from 9 a.m. To 5 p.m. at Destin Commons. "It's a full fun day of activities," Roper said.
According to Roper, as the car show is a major fund-raiser for ARC, "Our goal is anything over $10,000," he said, noting that 100 percent of the revenue goes toward the ARC's operations, which include group homes and a children's center. "Sometimes you have to have things for exposure and sometimes to have a good time. We hope to build on this and make next year even bigger and better."
All the helpers for the event are volunteers, including members of the Emerald Coast Parrotheads, which promotes social and civic activities for people with similar interests, centered around the tropical spirit of Jimmy Buffett's music. Many of ARC's 220 employees also plan to donate their time as do many military members. "We use volunteers a lot," Roper said.
The Arc of the Emerald Coast was formerly known as Horizons when it was founded in 1992 and is an affiliate of The Arc of the United States, the world's largest grassroots advocacy organization for citizens of all ages with cognitive, intellectual, and developmental disabilities, and their families. In June 2015 Horizons of Okaloosa County changed its name to The Arc of the Emerald Coast.
Currently, the organization serves between 70 and 90 children each day at its child care center, and between 400 and 700 adults over 18 each year. Those clients include some who are in their 70s and 80s.
The new aquatic center at the organization's 123 Truxton Ave. location in Fort Walton Beach is the only ADA certified aquatic center on the coast, Roper said. "Clients go to it, but we have a couple of swim classes as well. It can also be used by the public and for birthday parties," he said.
Another of the ARC-helping events is the annual Destin Charity Wine Auction. Because of the Covid 19 pandemic, Roper said, the auction will be virtual this year from April 23 to 24.
The Main Street Parade and the Burning Up The Beaches car show are open to the public to attend. To participate, registration is required at www.burningupthebeaches.com.