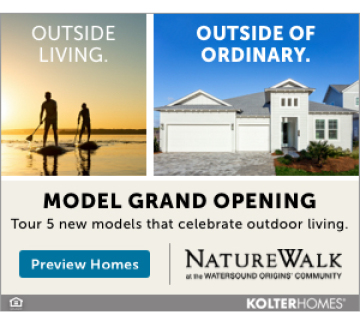 Oftentimes unrealistic expectations become a foundation for growth and the breeding ground for exceptional performance. Overachievers look beyond what can be. Real dreamers see what hasn't been thought of. Vision casters view things over the horizon and far out ahead of those who live in mediocrity and dwell in the average.
Unrealistic expectations can be found residing in those who live and walk in a different sphere. Those expectations drive ingenuity, innovation, creativity, and visionaries. We have those people right here at Northwest Florida State College – our dedicated faculty members, instructors, staff and students all driving toward a common goal: to be the BEST.
It is that drive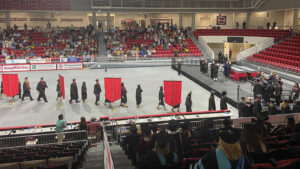 that creates
• A 5-STAR PTK Honor Society Chapter that is one of the top 100 in the Nation.
• A Fire Academy Program that has reached a 100% Pass Rate on the State Exam and overall Public Safety Academy Ranked #6 in the State of Florida.
• A Nursing Division with a 99% Pass Rate on the NCLEX-RN – Ranked #8 out of 150 programs in Florida.
• A Welding Program that is producing students who are building rockets for Elon Musk and SpaceX
• An Arts Program that is producing stars who are shining on some of the BIGGEST stages in America; and
• A National Championship NJCAA Division I Women's Basketball Team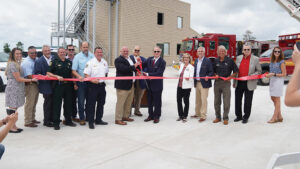 The Raider Women's Basketball team defeated Trinity Valley, 67-60, to claim the program's first-ever NJCAA Div I Women's Basketball National Championship. It takes leadership, resilience, and an unrelenting pursuit of excellence to bring a national championship to a college, and we are extremely proud of each and every one of the coaches and players.
With a shared vision for excellence, NWFSC along with the Walton County Sheriff's Department jointly opened the Walton Works Public Safety Complex expanding our top-ranked Public Safety program into north Walton County. The training opportunities offered at the Walton Works Public Safety Complex will produce hometown heroes who will immediately make an impact in our local community. It is due to the unwavering commitment of the Walton County Board of County Commissioners and the Triumph Gulf Coast Board that this joint project became a reality.
Our students are the best and the brightest! In early May, NWFSC held 13 individual commencement ceremonies for members of the 2020 and 2021 graduating classes. Graduates, family members and friends were given the opportunity to safely experience all the pomp and circumstance deserving of this momentous occasion in a modified in-person experience. Of the 1,333 students eligible to graduate, nearly half of them walked across the stage to receive their certificate, diploma or degree.
What are you waiting for?
Your future begins here at Northwest Florida State College. Enrollment for the Summer/Fall 2020 term is underway! Summer classes begin May 17 with options online and in the classroom. The Fall term begins August 18. We encourage you to visit www.nwfsc.edu to learn more about our programs, or call 850-502-2895 to speak to one of our Student Success Navigators.