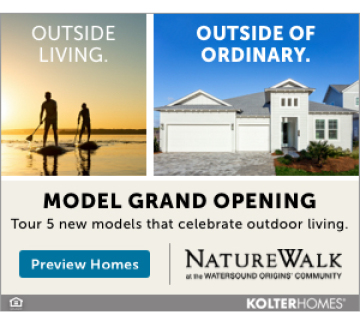 The City of Niceville has a New Mayor

Dan Henkel has been elected and sworn in as the new mayor of Niceville! More than 1,750 voters took part in the special election in July which was originally scheduled for April 14 and then rescheduled for July 21 due to the COVID-19 pandemic.
The special election was made necessary when longtime mayor Randall Wise passed away in January. Wise served as Niceville's mayor from 1971 until his death on January 20 and was reportedly the longest-serving mayor in Florida and the fourth-longest current serving mayor in the United States at the time of his death.
Mayor Henkel says his vision for Niceville is to keep Niceville a desirable place to live and raise a family; to encourage its citizens to use their talents and skills and become more involved in helping implement quality of life improvements as the city grows.
Mayor Henkel has an MS in International Relations from Troy State University and a BS in History from Arizona State University. He retired from the United States Air Force after a 29½ year career, where he served as a navigator – electronic warfare officer on a variety of C-130 aircraft including the AC-130H and U models. His staff experience included a tour as the Chief of the Requirements Division for Plans, Programs, and Requirements Division for Headquarters Air Force Special Operations Command. He completed seven tours into the combat zone in support of the Global War on Terrorism with over 570 hours of combat flying time. He currently serves as a program manager for a foreign military sales program testing an advanced integrated defensive electronic warfare suite for U.S. coalition partners. He and his wife, Melissa, have been married for 37 years and have lived in the Niceville area since 1995. Their four sons all graduated from Niceville High School.
Walton Tax Collector Announces Office Changes Due to Covid-19
Due to the recent increase in COVID-19 cases, a facial mask is required to enter all lobby areas of the Walton County Tax Collector Offices in DeFuniak Springs, Freeport and Santa Rosa Beach. Services are limited to Walton County residents only. Customers are allowed in as necessary to complete their transactions, unless the customer needs assistance (i.e. parent with a juvenile, customer caregiver, etc.) You can utilize other options to complete your transactions which include the Customer Call Center, Drop Boxes and our Web Services at waltontaxcollector.com. Lobby areas remain open at this time to the citizens of Walton County. "We will continue to closely monitor the Coronavirus (COVID-19) through the Center for Disease Control (CDC), Local Health Department, Board of County Commissioners and any State of Florida Mandates that may be put into effect from the Governor's Office. We are doing all that we can to protect both our customers and our employees during these uncertain times. Thank you for understanding as we face this situation together." –Rhonda Skipper
Moonlight and Magnolias Now Showing!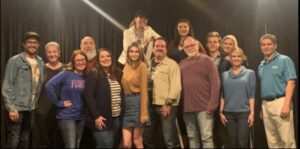 Upcoming productions at Niceville's new performance art space, The Story House.
Every Brilliant Thing
September 25-27, October 2-3
written by Duncan MacMillan
A hilarious and compassionate play about depression, resilience, and the lengths we will go to for those we love—told in collaboration with the audience.
For tickets, all 850.496.7657 or visit thestoryhouseniceville.com. Beer and wine are available at Café Bienville before the show and during intermission.