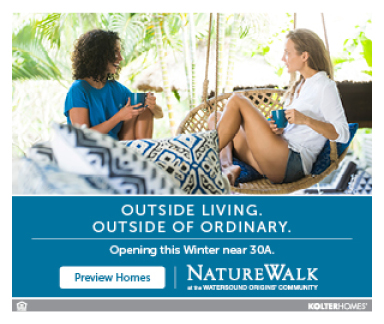 Pumpkin Patch and Special Fall Family Days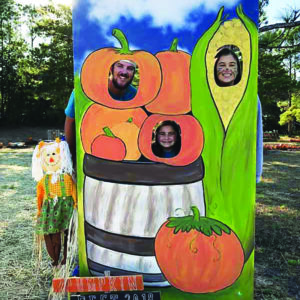 Valparaiso First Church invites the community to bring the whole family to its 2020 Pumpkin Patch and special Fall Family Days, open seven days a week beginning Oct. 12 through Halloween day at 571 Valparaiso Parkway. Pumpkin Patch hours are Monday-Friday, 11 a.m. to 6 p.m.; Saturday, 11 a.m. to 5 p.m.; and Sunday, 1 p.m. to 5 p.m. Also enjoy fall-scene photo opportunities and fun games in the patch to play. Fall Family days are on Saturday, Oct. 24, and Saturday, Oct. 31. Enjoy playing in a bouncy house, eating boiled peanuts, popcorn, and cotton candy, taking the perfect fall photos, enjoying extra-fun games and, best of all, picking out the perfect pumpkin at the Pumpkin Patch. Get all the latest information at www.facebook.com/groups/529308567885133/.
Fall Festival at Church on Bayshore
Join Wednesday, Oct. 21, 5-7 p.m., for a community Trunk or Treat (5th grade and younger) and a Meal to Go featuring a gigantic trunk-or-treat, cotton candy, and a free barbecue meal. Free admission for the community. Please wear family-friendly costumes.
OkoberFEST & Pumpkin Patch
The OkoberFEST & Pumpkin Patch will be held at the Horse Power Pavilion Saturday, Oct. 17, 2 p.m. – 10 p.m. in Freeport. Purchase tickets at www.eventbrite.com/e/oktoberfest-pumpkin-patch-tickets-124147986971. Space is limited! There will be a pumpkin patch and carving, LIVE music, barbecue and beer, bouncy house, axe throwing and face painting.
Walton County Prevention Coalition Hosts "Hidden in Plain Sight"
Virtual Presentation Thurs., Oct. 22 at 6 p.m. via ZOOM. Free for adults and parents only. Space is limited, so register ahead of time. This interactive drug education presentation is to raise awareness of the signs that may point to risky adolescent behaviors. Participants will be taken through a mock teenager's bedroom where parents, caregivers, or other adults will be presented with a series of objects that will give them insight into current trends youth use to conceal alcohol and drugs. Participants will identify hidden drug paraphernalia, warning signs, and learn more about symptoms of youth substance use to watch for. Prevention Specialists will provide guidance on how to talk to youth about drugs and alcohol, and what to do if a problem is suspected. They will share a few suggestions for starting difficult conversations with your teens about these issues. For more information, visit the Walton County Prevention Coalition Facebook page.
Jazz & Java
Rocky Bayou Christian School Fine Arts Department's Concert Choir and Chamber singers present Jazz & Java on Thurs., Oct. 22 at Crosspoint Church – Niceville Campus Fellowship Hall for great music, cheesecake and coffee. Tickets are $8 and must be reserved by Oct. 19. No tickets will be sold at the door. Masks are required. Please contact Jana Obrigewitch for tickets or more information at 850-279-4112 or obrigewitchj@rbcs.org.
Hocus Pocus! Scavenger Hunt by Car!
Recognize First Responders and benefit Crisis Aid for Littles and Moms (CALM) House. On Saturday, Oct 24 at 2 p.m., meet at VenYou201, 201 Redwood Avenue Niceville, and for $25 per car, collect clues to each destination and be one of the first three teams back legally to VenYou201 to win a prize. End the day at 5 p.m. with donations for local eats and drinks. First Responders eat free. All proceeds benefit CALM House, a 501c3 non-profit in Niceville. Thank you to all our donors, including Fishbein Orthodontics and 98 Barbeque. For more info: NicevilleCALM.com or Facebook VenYou201 or call CALM Organization 850.279.6419.
Destin Commons first-ever Virtual Costume Contest!
Submit a photo in costume from now until Oct. 26 at 12 p.m. with the following information to des.halloween@turnberry.com.
Categories: Newborn to 4 Years Old (1st, 2nd & 3rd place winners); 5 Years Old to 8 Years Old (1st, 2nd & 3rd place winners); 9 Years Old to 12 Years Old (1st, 2nd & 3rd place winners); Family (1st place winner); Pet (1st place winner)
Prizes: 1st Place in Age Category $100 gift card; 2nd Place in Age Category $50 gift card; 3rd Place in Age Category $25 gift card; 1st Place in Family Category $100 gift card; 1st Place in Pet $50 gift card. *Winners may choose a gift card to a retailer of choice at Destin Commons
*DISCLAIMER: By submitting a photo to Destin Commons, you are agreeing to the photo possibly being shared to our social platforms, email newsletter and website.
Barktoberfest!
Dog-Harmony presents Barktoberfest! Held Oct. 29, 4-6 p.m., at North Park in Grand Boulevard at Sandestin, dress your pets in their Halloween best and enjoy a canine-only trick-or-treating event. Judging for the best "Pet & Parent Matching Costume" contest will take place during the event with the prize-winning duo announced at 5:45 p.m. Enjoy light bites, libations and raffle drawings. This event is free and open to the public and is presented as part of the Coastal Culture Series made possible by the Grand Boulevard Arts & Entertainment Program. Donations are greatly appreciated. No prong, choke or shock collars, please.
4-H Camp Timpoochee's Family Trick or Treat
Trick or Treat night will be held Friday, Oct. 30, 4:30 – 8:30 p.m. Open to the public, tickets range from Free – $8 and can be purchased at www.eventbrite.com/e/family-night-at-camp-timpoochee-tickets-122586328007. An exciting evening of safe trick or treating, costume wearing and family fun, attendees will be able to trick or treat from cabin-to-cabin around camp Timpoochee. Concessions will be available for donations. OneBlood Bus will be on site for eligible guests wishing to donate. Please pre-register each person in your group. The entire event is held outdoors. In order to maintain safety for all attendees and workers, please wear a face covering. Social distancing is in place and there will be sanitation stations set up. For more information, email timpoochee4h@ifas.ufl.edu or call 850-897-2224.
Halloween on the Hill
It's almost here! Halloween on the Hill 2020, Saturday, Oct. 31 from 4 p.m.– 6 p.m.
Hosted by Generations United, this is one of the largest events in the area with thousands coming to enjoy a safe and family environment. There will be games for small kids, inflatables, concessions, and tons of candy in the Trunk or Treats lines.
Niceville Children's Park
The City of Niceville has reopened the Niceville Children's Park. In order for everyone to be able to safely enjoy the park, face coverings will be highly encouraged and visitors will be asked to practice social distancing. Park hours are Wednesday through Saturday, 9:30 a.m. – 4:30 p.m., and Sunday 12:30 – 4:30 pm. The park will be closed on Mondays and Tuesdays. Parties will not be allowed in the park at this time. Visitors may bring beverages such as bottled water or sodas (no glass containers), but food will not be permitted until further notice.
Congratulations to the Niceville High School Girls Golf Team!
Niceville won the 2020 Miracle Strip Invitational with a 295 at the Oaks Course at Fort Walton Beach Golf Club where there were girls competing from Okaloosa, Santa Rosa and Escambia High Schools.
Impact 100 of Northwest Florida Announces Grant Finalists for 2020.
Four $112,000 Grants Will Be Awarded to Nonprofits in Okaloosa and Walton Counties. Impact100 NWF members will hear presentations this month from each of the finalists and will vote for this year's recipients. Finalists include:
Arts and Culture
Heritage Museum of Northwest Florida, Project: ADA Compliant Wing
Tivoli Historical Society, Project: Preserving Our Past … Shaping Our Future
Education
Air Force Armament Museum, Project: Women in Aviation Flight Simulation Lab/Exhibit
Westonwood Ranch, Project: Program LIFT OFF
Environment, Recreation & Preservation
Coastal Conservation Association Florida, Project: Redfish Enhancement Project – Walton & Okaloosa Counties
Habitat for Humanity in Okaloosa County, Inc., Project: Habitat ReStore Box Trucks
Family
Matrix Community Outreach Center, Inc., Project: Refrigerated Box Truck Purchase
Opportunity Place, Project: First Steps Empowerment Center
Health and Wellness
ALANO Club of Fort Walton Beach, Inc., Project: ALANO Club Expansions and Renovations
Point Washington Medical Clinic, Inc., Project: Building a Healthier Community – PWMC Lobby Education Center
For additional information, visit www.impactnwf.org.