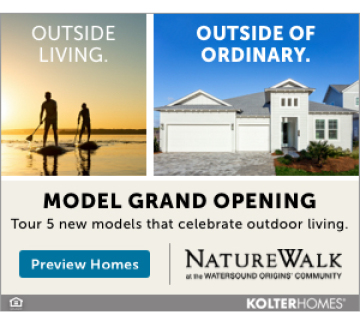 It was a record setting evening raising $500K for the Emerald Coast Children's Advocacy Center (ECCAC) at its 22nd annual signature "Bow Ties & Bling" Gala at the Hilton Sandestin. In what became the first matching funds occasion for ECCAC, the Jim Pierce Family, for whom the Pierce Family CAC is named after in Walton County, stepped forward to offer to match the guest Paddle Raise. As it turns out, the Paddle Raise amounted to $100K, then Jim and Tammy Pierce matched that for a total of $200K raised for that alone. An additional $300K was raised via the non-profit's live and silent auctions and a wine pull. Visit www.eccac.org or call (850) 833-9237, Ext. 283.
The Boggy Bayou Fireworks Committee will not be holding a Boston Butt sale this July. Instead of significantly increasing the cost of each Boston Butt due to the drastic rise in pork prices, the Committee opted to forego the July sale. If you'd like to contribute to the Boggy Bayou Fireworks Fund at any time, visit www.LightUpTheBayou.com and click the "Donate" button. Sponsorship information is also available on the website under the "Fund it" tab.
The Ruckel Middle School softball team won top honors in the district's 2021 Middle School spring sports season. The RMS softball team is the 2021 county champion. The RMS baseball team shares the 2021 championship with Destin Middle School and Davidson Middle School after the season ended in a three-way tie. The 2021 Middle School spring sports season ended with Ruckel Middle School in Niceville sharing the number one spot with Destin Middle School and Davidson Middle School.
The Heritage Museum of Northwest Florida invites you to join an Educational, Guided or Special Event Tour now scheduling for the month of August. Visit heritage-museum.org for more details or call (850) 678-2615 to register. Museum hours are 10 a.m.-4 p.m., Tuesday-Saturday. Tour times vary.
American House Bluewater Bay is hosting Christmas in July on Thursday, July 8 from 10 a.m.-3 p.m. If you're interested in becoming a vendor, please call (850) 897-7386 or (850) 333-3595. All vendors must be registered by June 30. This will be an indoor event with plenty of air conditioning, clean restrooms and plenty of people ready to spend money.