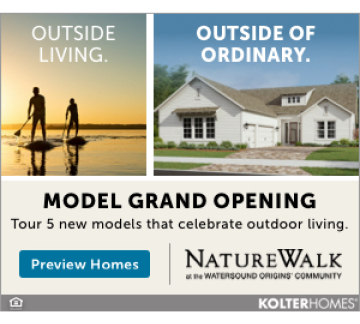 New President at CALM Organization, Inc.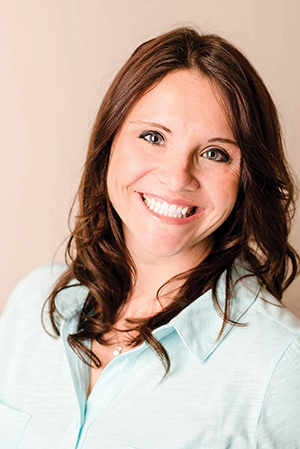 Crisis Aid for Littles and Moms (CALM) Organization, Inc. is proud to announce that Chanie Erb has been selected as the President of the Board of Directors effective January 11, 2021 – September 2022. For over three years, Chanie has been a strong supporter of the CALM mission, a 501c3 non-profit, to offer transitional housing and life skills training to single moms and their children who are in crisis situations to prepare them for successful independent living. She has held numerous positions in the organization such as Secretary, Treasurer, and CALM House Coordinator. Chanie is also a realtor, wife and mom and she will use her diverse background and passion for others to ensure CALM continues to be a driving force in breaking the chains of generational poverty of program residents. Chanie can be reached at calmorganizationinc@gmail.com.
CALM has also announced that Kristina Matthiesen will take over the Director position recently vacated by Grace Nuffer, one of its founding leaders. A health professional and graduate with a Master's in Public Health, Kristina holds a certificate in Family Health and is also currently pursuing certification as a Health & Wellness Coach, among other distinctions. As Director, Kristina will take the helm of handling all aspects of the CALM house daily operations, programs, and relationships with the volunteers and the community. Office hours are 8:30 a.m. to 2:30 p.m. Monday through Friday. You can reach Kristina at Calmhousedirector@gmail.com and 850-361-3379.
Gather your friends and compete in Team Trivia at Mardi Gras Trivia Night!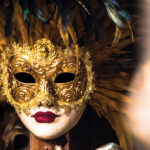 February brings the Mardi Gras Trivia Night fundraiser at VenYou201 on Thursday, February 11, 2021 at 6 p.m.! Wear your beads and decorated mask.You are welcome to bring your own beverage. Space is limited and reservations are required at calmorgpr@gmail.com. Tickets for trivia, Mardi Gras food and drinks are just $25 each.
It's Almost Chili Time at 3rd Planet Again!
3rd Planet is hosting a chili cook-off for CALM on Saturday, Jan 30th, starting at 5 p.m.
Contestants should sign up with Heather at 3rdplanetbrewingevents@gmail.com and have chili there by 4:30 p.m. Then come on out to taste test and vote for your favorite!
Costa Enterprises McDonald's Raises $1,000 for Kohltan Ward's Family
Costa Enterprises McDonald's hosted a benefit night on Wednesday, December 16 at their Niceville and Bluewater Bay locations. A portion of the sales made at both locations were combined and given directly to Kohltan Ward's family—a check of $1,000 to the family.
Since the tragic accident in October 2020 where his bike was struck by a vehicle, the entire community has come together to support his family during the immediate and continued aftermath of the tragedy. The Costa family knew instantly after the accident that they wanted to do something for this family, which includes his two parents and three other children all under the age of seven. The initiative was part of 'Costa Cares,' the Costa Enterprises McDonald's mission to give back to the local communities surrounding their 24 locations.
4th Annual Hops for Hounds Event at Destin Commons
Join Dog-Harmony for their 4th Annual Hops for Hounds event at Destin Commons Feb. 21! Each guest will have the opportunity to stop at each of the nine murals throughout Destin Commons with their furry family members, snap a photo, and end the day with an after-party at World of Beer. Each mural will feature different beer vendors for visitors to sample, each sponsored by local companies. For $35 per person, the first 100 registered walkers receive a doggie swag bag. All money raised from this event goes directly to Dog-Harmony's humane education efforts and kids' programs in the area. Please no prong, shock or choke collars.