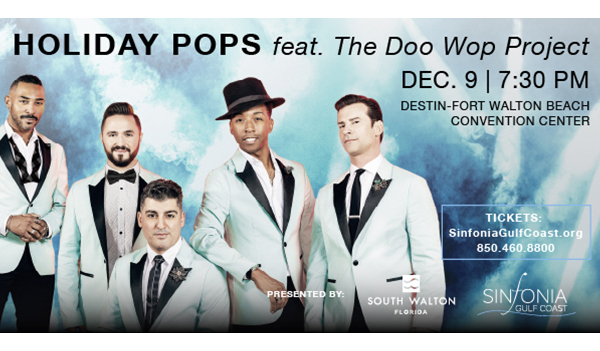 Baytowne Beer Fest Oct. 7 and 8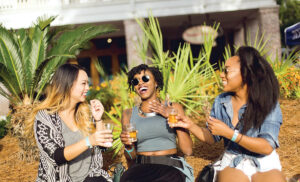 The Village of Baytowne Wharf at Sandestin plans the 14th Annual Baytowne Wharf Beer Fest Oct. 7-8. American specialty beers from throughout the nation will be available for participants to sample. The main event on Saturday, Oct. 8, will feature more than 200 domestic and international craft beers available for sampling. Brewery representatives will be available at the event, offering an opportunity to learn about the different types of lagers and ales from a variety of styles, and live music will be featured during the festival.
On Friday, Oct. 7, Beer From Around Here, 6-8 p.m., Baytowne Wharf Events Plaza, will feature local breweries in a more intimate night of learning about craft beer culture.$55 general admission; $65 the day of the event if not sold out. Tickets include admission to Friday night's event from 6-8 p.m. only.
Saturday, Oct. 8, Grand Craft Beer Tasting, 2-5 p.m., Baytowne Wharf Events Plaza, featuring more than 50 breweries, offering nearly 200 domestic and international craft beers for sampling. Ticket holders will be provided a Baytowne Wharf Beer Fest tasting glass for sampling and live music from 2-5 p.m.
Tickets: Baytownbeerfest.com.
BrunchFest Oct. 9
The second annual BrunchFest will be held at Seville Quarter in Downtown Pensacola Sunday, Oct. 9, 11 a.m.-2 p.m., benefiting the Boys & Girls Clubs of the Emerald Coast. Competing teams will provide samples to attendees and judges to battle it out for the Best Brunch in Town. Proceeds benefit the Boys & Girls Clubs of the Emerald Coast, a non-profit organization with clubs in Pensacola, Crestview, South Walton, Defuniak Springs, Destin and Fort Walton Beach. Those interested in competing as a cook team, volunteering and sponsoring, email hello@francesroy.com.
Night Hike at Biofilia Center Oct. 14
The E.O. Wilson Biophilia Center will hold its annual Night Hike Friday, Oct. 14, 6-9 p.m. No spooks – just educational fun on the trails to Camp Longleaf for S'mores and concession treats. Adults $8; kids $5; members free. (850) 835-4824.
Freeport Mayor's Ball Oct. 15
The Annual Freeport Mayor's Ball will be held Oct. 15, 6-10 p.m. at the Hammock Bay Lake Club to benefit Freeport families. Presenting sponsor Eglin Federal Credit Union will kick off the festivities. Guests will enjoy an assortment of favorites from local restaurants such as Macho Taco, Sports 2 Geaux, Grimaldi's and Kilwins. There will also be a cash bar, live band, dancing, silent auction, photo station and cash raffle drawing. To purchase your tickets, visit www.freeportmayorsball.com.
Bloody Mary Festival Oct. 22
The Market Shops will hold its seventh annual Bloody Mary Festival benefiting Habitat for Humanity – Walton County Saturday, Oct. 22. Over the past six years, the event has raised more than $80,000 for local charities. The event, powered by Step One Automotive Group, will feature unlimited tastes of South Walton's most creative and innovative bloody marys, made with Distillery 98's Dune Laker Vodka, and served by the finest restaurants and bars on the Emerald Coast. For a $60 admission, guests are invited from 11 a.m.- 2 p.m. to enjoy as many as 20 of South Walton's most coveted bloody marys. Restaurants will compete for the 2022 title of "Best Bloody Mary in South Walton." Visit 850Tix for the pre-sale price of $60 or they can be purchased the day of the event at the door for $75. For more information or to purchase tickets, visit www.themarketshops.com.
Harvest Wine & Food Festival Oct. 13-16
Destin Charity Wine Auction Foundation (DCWAF) will hold the Harvest Wine & Food Festival in South Walton Oct. 13-16. Tickets to all 2022 festival events are on sale at HarvestWineandFood.com. Proceeds benefit DCWAF's mission of helping children in need in Northwest Florida. DCWAF supports 17 children's charities working to tackle homelessness, food insecurity, medical care and more in the local community.
Barktoberfest Oct. 27
Dog-Harmony presents the 7th Annual Barktoberfest, a canine trick-or-treating event, at Grand Park in Grand Boulevard at Sandestin Thursday, Oct. 27, 4:30-6:30 p.m. Complete with libations, light bites sponsored by JC's Gourmet, spooky tunes, raffle prizes and a silent auction, the event features a canine Halloween costume contest. A $15 admission per dog provides each participant a chance to win prizes for best pet and parent Halloween costumes and professional photographs sponsored by Mills Photo Design. The prize-winning, ghostly duos will be announced at 6:15 p.m. Proceeds benefit Dog-Harmony, a non-profit 501(c)3 dedicated to reducing the shelter dog population through community education.
Walk to End Alzheimer's Emerald Coast Oct. 29
Register for the 2022 Walk to End Alzheimer's being held Saturday, Oct. 29, at Northwest Florida State College, 100 College Blvd., Niceville. Registration is at 9 a.m. with ceremony at 10 a.m. Walk to immediately follow. Contact Tina Henson, (618) 292-9583, or thenson@alz.org, for more information or to sign up.
Seascape Hosts Moon Crush "Harvest Moon" Oct. 27-29
The beloved Moon Crush music vacation is set to make its return to Miramar Beach, Oct. 27-29, for the Moon Crush "Harvest Moon" installment. Locals may purchase Single or Multi Day Passes for this event. "Harvest Moon" will feature Thursday night with Turnpike Troubadours with special guests to be announced soon, Friday night with Eric Church and Grace Potter and Saturday night with Eric Church and Flatland Cavalry. In addition to weekend packages, local residents can also purchase a single-day pass at www.Topeka.Live. For more information, visit www.topeka.live or text (785) 390-8615.
Batty Fang-tastic Halloween Oct. 22
Don't be afraid to come out to the Emerald Coast Wildlife Refuge for a Spook-tacular time at the 2nd Annual Batty Fang-tastic Halloween on Oct. 22nd from 4-8 p.m. at 3051 Cloptons Circle (just off Highway 87) in Navarre. Join in costume (or not) for a Boo-licious evening of trick or treating with animal ambassadors, kid-friendly OWL-loween Haunted trail, pumpkin painting, and much more. Food trucks will be on-site to provide all sorts of delicious treats. Learn about our native wildlife while getting treats at the same time.
"All proceeds and donations from this year's event will help to provide care for our animal ambassadors and rehab patients," said Pascal Robin, ECWR Executive Director. "Annually ECWR cares for over 2000 patients. So, events like this immensely help fund and support our wildlife work and mission." Admission is $4 per person in costume, $5 without a costume, and includes activities such as trick or treating with animal ambassadors, while other games, crafts and raffle prizes will be available for $1 per ticket. So, sharpen your fangs, straighten those wings and fly on over to Emerald Coast Wildlife Refuge for a ghoulish good time while your children learn about the native animals that live so close to all of us every day. We plan to have a devilishly great evening with our guests of all ages.
A Night At The Museum Nov. 5
A Night At The Museum will be held Saturday, Nov. 5, 6:30-8:30 p.m., sponsored by Pattison Professional Counseling and Mediation Center, with wine and great food from local eateries. Visit the Heritage Museum of Northwest Florida's website to discover participating restaurants. Explore the museum exhibits and watch local characters come to life to entertain all night long. The focus will be on four characters from Valparaiso's history, John Perrine, James Plew, Addie Lewis and Lula Edge, who come to life for audience participants who move from one staging location to another with food samples and drink. Ellen Sheppard, renowned dulcimer performer, will also entertain during the evening. The evening will include a silent auction to raise money for this nonprofit. Cost is $55 and $50 for museum members. Visit heritage-museum.org or call (850) 678-2615 to reserve a spot.
Halloween on the Boulevard Oct. 31
Families are invited to trick or-treat 4–6 p.m. throughout the Town Center on Halloween where stores and restaurants will pass out candy and other treats to children. Dress up in your favorite costume and fill your bag in a safe pedestrian-friendly place.