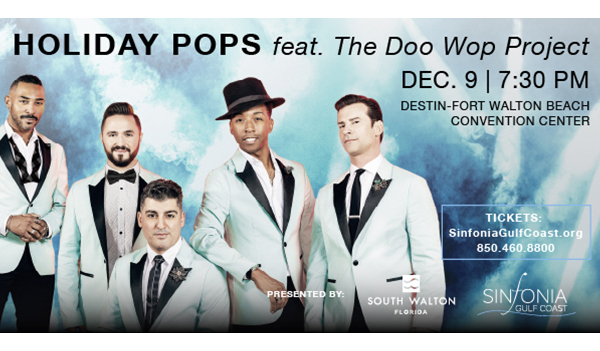 Holiday Bazaar | Nov. 5, 9 a.m.-3 p.m. | Edge Elementary School
Lula J. Edge Elementary School plans its second annual Holiday Bazaar. There will be food and sweets trucks, face painting, raffles, a silent auction and more to make holiday shopping a breeze! The Edge Elementary PTO will auction off six pieces of artwork created in collaboration with the kindergarten through fifth grade classes. Roughly 600 students came together to create this art, one collage per grade level, with volunteer assistance from Artful Things Niceville. This event will directly support Edge Elementary School PTO's fundraising efforts to purchase sun shades for the school's playground. Support our community and elementary school and get a head start on the holidays!
Night at the Museum | Nov. 5, 6:30-8:30 p.m. 115 Westview Ave. Valparaiso
The Heritage Museum's annual Night at the Museum will feature live performances from the cast celebrating the 100th anniversary of Valparaiso. Participants will enjoy wine tasting paired with appetizers from local restaurants while they hear about the lives of our founding fathers; John Prine, Lula Edge, Addie Lewis and James Plew. Attendees can explore the museum exhibits and participate in a silent auction. Call the museum at (850) 678-2615 to purchase tax deductible tickets. $55 non-members; $50 members.
Freeport Bayfest | Nov. 5, 10 a.m.-6 p.m. | Hammock Bay
The 9th annual Freeport Bayfest brings a fun-filled day of family entertainment and fun for the entire family Food & Craft Vendors, Mullet Toss, Kids Zone, Cook Off (Taste of the Bay 10 a.m.-1 p.m.), Car Show, Children's Art Contest, Disc Golf, Live Entertainment from 12-6 p.m. Free Admission. Sponsored by Jay Odom Group, City of Freeport, Ocean Reef Realty, South Walton TDC, and People's Community Bank. Freeport Regional Sports Complex, 563 Hammock Trail E, Freeport. Website: freeportbayfest.com Facebook: www.facebook.com/freeportbayfest/
Gathering in the Garden | Nov. 11, 6-8 p.m. | Point Washington Preserve
Sponsored by BeGenerous, Inc., a Christ-centered non-profit assisting sons and daughters out of addiction and sexual exploitation, the "Gathering in the Garden" funds raised will benefit the organization's yellow houses, 24-month recovery programs and safe homes. Join for dinner, a silent-auction, testimonies and live worship. 725 J.D. Miller Rd., Santa Rosa Beach
Pioneer Day | Nov. 12, 10 a.m.-3 p.m. | Fred Gannon Rocky Bayou State Park
Sponsored by The Friends of Emerald Coast State Parks, Fred Gannon Rocky Bayou State Park will hold Pioneer Day Saturday, Nov. 12, 10 a.m-3 p.m. at the Park in Niceville, 4281 State Road 20. The event is included with paid park admission of $5. Activities include blacksmithing, candle-making, antiques, corn shucking, restored chuckwagon, storytelling, old-fashioned games and archaeology. Learn more at FECSP/PioneerDay.org or call (850) 833-9144.
Epic Bakery Competition | Nov. 13, 1-3 p.m. | Main Street, Defuniak Springs
Benefiting the Boys & Girls Clubs of the Emerald Coast (BGCEC), competing teams provide samples to attendees and compete for the Best Baked Goods in Town, plus live DJ for an epic kid-friendly dance party and blind donut tasting at the kid zone. Tickets: $10 for adults; $5 for kids (3 -12).
Summer Haze Winter Fest | Nov. 19 & 20 | Distillery 98 (Noon) & Idyll Hounds (12:30 p.m.)
Southern Sound Music Alliance presents this year's Summer Haze Winter Fest featuring some of the area's favorite local and regional musicians. A portion of the proceeds benefits the Emerald Coast Children's Advocacy Center. Come out and enjoy a full day of music on two stages from Mari Gleason, the Cosmic Rascals, Hunter & Tony, Tanner Gray, 12Eleven, Firewater Tent Revival, The Neon Tears, Chris Alvarado Trio, Boukou Groove and Deltaphonic! Multiple food trucks and a Holiday Sip & Shop with local art vendors will add to the experience. ADDED NEW EVENT: The first Soul Sunday event will be held at The Bay, 2-4 p.m., featuring Blue eyed Soul singer and American Idol winner Taylor Hicks along with local legends Tim Jackson and Donnie Sundal! This event is a ticketed, VIP only event. Summer Haze Winter Fest is presented by Southern Sound Music Alliance, Emerald Coast Children's Advocacy Center, Distillery 98, Idyll Hounds Brewing Company and The Bay. Sponsors for the second annual Winter Fest include: Neptone Studios, Driftwood Guitars, Kenny D's, McNeese Title, Corcoran Reverie, Bote Board, Humbleman Studio, WineView, Vacayzen, Central Square Records, To Do in Destin, The UPS Store of Freeport, The Perfect Pig, The Red Bar, Beach Hits Radio and Visit South Walton. For more information, visit www.southernsoundalliance.com/summer-haze-music-festival.
November Choctawhatchee Audubon Society events!
Walton's Wonderful Wetland Plants | Nov. 3, 7 p.m. | Crosspoint Church Niceville
Jeff Talbert, Project Coordinator, Atlanta Botanical Garden's Department of Conservation and Research, will talk about some of the more unusual plants that contribute to our area's most biologically diverse ecosystems.
Joint Field Trip and Trail Upkeep | Nov. 5, 7 a.m. | Audubon Laidlaw Preserve, northern Washington Cty.
Leader Ron Houser ((850) 774-9733) will take participants through a pristine preserve of hardwood hammocks and pine forests to see many woodland species. Depart at 7 a.m. from the CVS, Oak Creek Shopping Center parking lot, Niceville, or meet at 7:45 a.m. in the Publix parking lot on Hwy. 331 in Freeport. From there, carpool to Vernon to join Bay County Audubon members at 9 a.m. at the Vernon Park of C.E. Miller Landing. Bring a sack lunch, bug spray, wear closed-toed shoes and long pants. Bring binoculars, camera, water and apply sunscreen for this birding excursion.
Field Trip to the Destin Beaches & Birding Spots | Nov. 26, 7:30 a.m.
Led by expert birder, Bruce Purdy (305) 926-6030, meet at 7:30 a.m. for a car caravan beginning at the CVS parking lot on 98 and Main Street, Destin. Discover gulls, terns and shorebirds. When birding wear muted colors, closed-toed shoes, long pants and a hat. Bring binoculars, scope, and/or camera; water, snacks, for this 2-3-hour birding excursion.
All walks and programs are free and open to people of all ages. Visit Choctawhatcheeaudubon.org for information.
10th annual Wine Walkabout | Nov. 10, 5:30 p.m. | Ruth's Chris Steak House Destin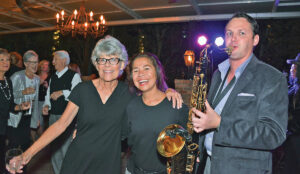 Chef Ruston Johnson has created a special menu featuring multiple culinary stations with heavy hors d'oeuvres paired with select fine wines courtesy of a variety of vintners.
Wine Walkabout guests will enjoy savoring hors d'oeuvres, tasting stations, visiting with vintners from exclusive wineries, trying their luck at a wine pull, bidding in a silent auction and more. Live entertainment will feature the award-winning jazz artist, Michael J. Thomas, and pianist Cam Ray.
Tickets are $95 per person or $75 for MKAF members. After the Walkabout reception, stay for an intimate Wine Walkabout dinner featuring a specially curated wine pairing dinner by Chef Russ Johnson. Tickets for the dinner are $295 per person and include the Wine Walkabout.
Tickets: www.mkaf.org. Proceeds will fund the MKAF's community outreach mission to provide cultural outreach programs serving K-12 students, adults and children with special needs, at-risk youth, and active/veteran military suffering from visible and invisible injuries in our community.