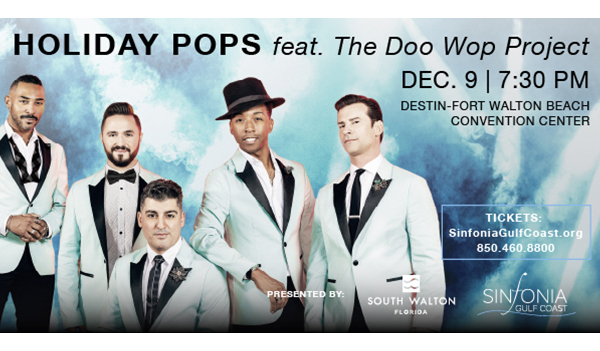 There's a New Group in Freeport – the Freeport Republicans
Having begun in June, Freeport Republican meetings are now being held the second Tuesday of each month from 6-7 p.m. at the Hammock Bay Clubhouse, 1830 Great Hammock Bend, Freeport, 32439. Please come at 5:30 p.m. to register.
The next meeting is Aug. 10 where Bobby Beasley, Supervisor of Elections, will be discussing voting Machines and voting integrity—"Taking the Mystique out of Voting." He will bring a voting machine and explain how the machine and the voting process works in Walton County.
For More Information, please contact Melanie Sellers, Secretary at melsellers@comcast.net.
New CALM Director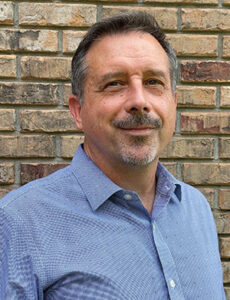 Crisis Aid for Littles and Moms (CALM) has selected a new Director, Dave Glinka, to lead its 501c3 nonprofit in Niceville. Previously Dave worked for more than six years at Ascension Sacred Heart Hospital where he managed over 40 associates as the Operations Coordinator from Miramar Beach to Port St Joe, and oversaw the daily operations of a Physical Therapy Rehabilitative Office and a Medical Group Clinic at Somerby ALF. His varied background includes experience as a podium and practical area instructor as an Explosives Ordnance Disposal (EOD) expert, curriculum developer in both active duty and civilian roles, security specialist working with classified information and programs, and a Program Manager for a variety of creative training projects for government contracts. He is also a decorated veteran with 22 years in the U.S. Air Force and is a graduate of FSU with a Bachelor's in Criminology and an Emergency Management Certificate. Dave has experienced first-hand the powerful effects of bad habits as well as the benefits of programs such as CALM and is passionate about helping people by building relationships and establishing trust. He has a passion for helping single moms in crisis and looks forward to continuing the amazing efforts of the current staff and volunteers as well as the predecessors at CALM.
Registration Open for Fall After School Program
Registration is now open for the Boys & Girls Clubs of the Emerald Coast 2021-2022 After School Program to current and new members. Space is available but limited, and parents are encouraged to contact their local Clubs for information and membership rates.
After School Program Dates:
Okaloosa County – August 10, 2021, to May 25, 2022
Walton County – August 10, 2021, to May 26, 2022
Club Hours:
Sunrise Program – 6:30 to 8 a.m. (Riverside); 7 to 8 a.m. (Destin & Kenwood)
After School Program – 2 to 6:30 p.m. (All Clubs)
For more information and to register visit https://emeraldcoastbgc.org/after-school-program.
Freeport Elementary School
SPICE after school registration is July 26th and 27th, 7 a.m.-5:30 p.m. at Freeport Middle School in the first portable behind the building. For questions, contact Pam Raymond (850) 333-3216.
City of Freeport Awards!
The City of Freeport received three awards this past year: The Gene Wright Municipal Resilient Award from the Northwest Florida League of Cities, The City of the Year Award from the Veterans Vouture Locale, and the state of Florida-City of the Year Award from the same state organization. Freeport was nominated for the national award which is to be presented in the latter part of 2021. This award is based on our beautiful Veteran's Memorial Gardens located beside city hall honoring veterans.
Freeport Library Now Features Little Food Pantry to Help Walton County Families
Ascension Sacred Heart Emerald Coast has partnered with United Way of the Emerald Coast (UWEC) and the Walton County Public Library System to support a "Little Food Pantry" at the Freeport Public Library. Following approval from Freeport officials, three volunteers from Publix in Freeport installed the food pantry in front of the Library. The idea is that people in the local community will "take what they need and give what they can." The food pantry is stocked with non-perishable food and hygiene products. Ascension Sacred Heart will work with the Freeport Public Library to maintain the pantry. Children from the library's Summer Reading Program were excited to participate by placing their hands on the project. "The handprints on the pantry represent the 'helping hands' of the people of Freeport who are working together for a stronger, healthier community," Caitie Cerise, director for the Walton County Public Library System said. For more information about the program or to make a donation, contact the Population Health Department at Ascension Sacred Heart Emerald Coast at 850-278-3546.
Have a legal question? Ask a Lawyer Program
Ask a lawyer for FREE! The Okaloosa County Law Library program, a collaborative effort with the Okaloosa Bar Association, allows patrons to set a 30-minute Zoom appointment to meet with a local attorney for a one-time consultation to get answers to a variety of civil legal questions, assistance with filling out form packets, as well as general procedural information.
Visit http://myokaloosa.com/public-law-library/alp… for info on booking the 2nd and 4th Thursday of each Month.
Team Eglin's New Underground Fuel Pipeline Is Officially Complete!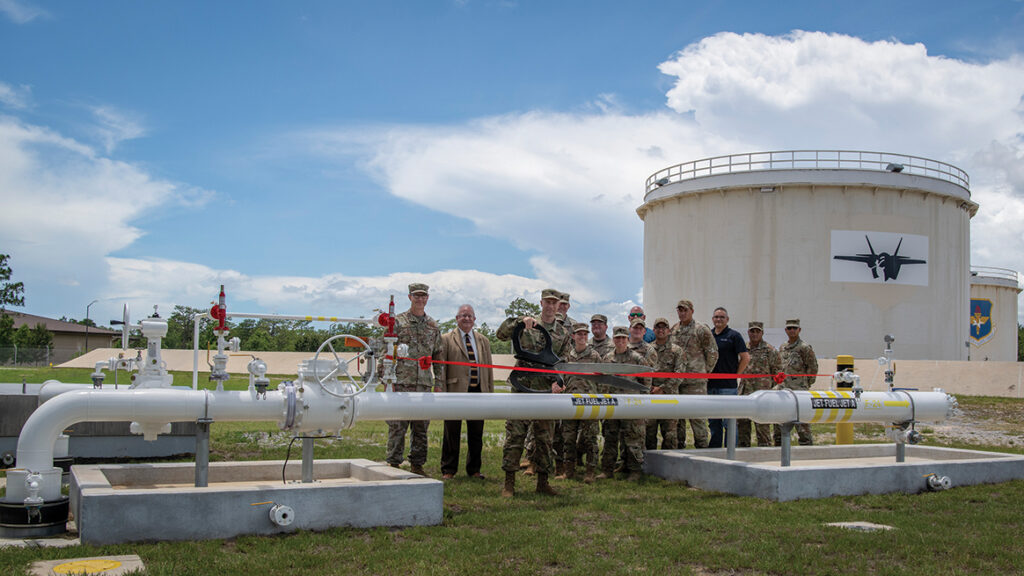 The $36-million project, 10 years in the making, brings fuel from 96th Test Wing bulk storage tanks to the 33rd Fighter Wing's bulk fuel storage area. The 22,300 feet of piping delivers fuel at 600 gallons-per-minute from 96th TW side of the base to the 33rd FW's tanks that support flying operations. "The cost-savings are incredible," said Lt. Col. Ryan Mansfield, 96th Logistics Readiness Squadron commander. "It saves man-hours, contracts, equipment and so much more. Most importantly, it improves our effectiveness and as we say in LRS, our ability to move the warfighter."