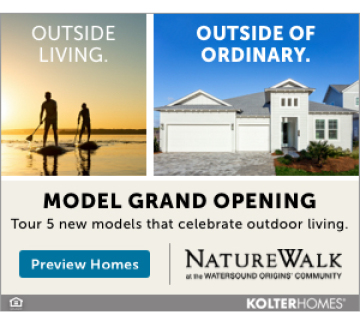 Okaloosa County Announces Emergency Rental Assistance Program
The U.S. Treasury has awarded Okaloosa County $6.36 million in emergency rental and utility assistance for low-income households experiencing COVID19 financial hardships. Begun April 6, to ensure a successful economic recovery in our area, grant assistance is becoming available for rent, rent arrears, late fees, utilities and utility arrears. This program is available to renters within Okaloosa County with a household income of 80% or below of the Area Median Family Income (AMI) adjusted for household size. An application for rental and utility assistance may be submitted online at OkaloosaRentalAid.com by an eligible tenant or landlord on behalf of the eligible tenant. sFunding is available for past-due rental and utility assistance from April 2020 to the present. Visit OkaloosaRentalAid.com to learn more about eligibility, required documents, application assistance and to apply online. Funds will be distributed to landlords and utility providers. Apply soon as awards are made on a first qualified, first assisted basis. Applications are open until December 31, 2021 or until funds are exhausted. For additional information, please call 850-460-3316 or email Help@OkaloosaRentalAid.com.
Heritage Museum Of Northwest Florida 45th Annual Saturday In The Park!
Join the Heritage Museum for its 45th Annual Saturday in the Park, April 24, 10 a.m.-4 p.m. There will be craft and food vendors as well as a Boggy Boys fish fry! Join the 5k Run at 8 a.m. with the Kids Fun Run beginning around 9 a.m. Pre-registration is required for the runs and space is limited! The cost of admission to the Museum on the day of the event is free. Please call (850) 678-2615 or visit us online at Heritage-Museum.org to gather more information on the event.
April is Month of the Military Child
Military youth serve, too! Since purple highlights all branches of service, let's celebrate Military Youth together by wearing purple for the month of April in honor of our Military Children for the sacrifices they make each and every day living the military lifestyle.
First established in 1988 by Defense Secretary Casper Weinberger, MOMC celebrates the 1.2 million children of active duty members currently. Two million military children have experienced a parent's deployment since 9/11.
If you would like to volunteer or mentor and make a positive impact on a child's life, please contact Elaine LaJeunesse, Team Eglin's School Liaison, at elaine.lajeunesse@us.af.mil or 850.882.4319 or visit www.EglinLife.com/slo.
Testimony Night at CALM's VenYou201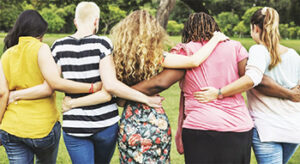 Your testimony is worth sharing! CALM invites you to share your stories, the trials and tribulations you have overcome. "Let us stand together," says Wanda Siefke. "A disco ball is hundreds of pieces of broken glass to make a magical ball of light—you aren't broken. You, my friend, are a disco ball!" Embrace truth as you embrace your sisters in Christ May 7th at 6 p.m. at VenYou201 located at 201 Redwood Ave., Niceville. Please rsvp to calmorganizationinc@gmail.com for this free event. Donations accepted and go to support the CALM house 501c3 ministry, a transitional home for moms and their children. www.nicevillecalm.com.
Bluewater Bay Boats & Yachts Opens New Location!

Bluewater Bay Boats & Yachts recently hosted the Niceville/Valparaiso Chamber Business After Hours and celebrated their new location with a Chamber Ribbon Cutting. Guests enjoyed great music, delicious food from LJ Schooners Restaurant including fresh oysters and refreshing beverages, and won some pretty awesome door prizes!
ECCAC Hires Community Outreach Coordinator
Mary Fomby just joined the Emerald Coast Children's Advocacy Center (ECCAC) staff as the Community Outreach Coordinator.
Recently relocating to the Destin area from Utah, Fomby's parents are also residents in the area. She was with the Utah Higher Education Assistance Authority as the Content Marketing Specialist prior to her move here. She has received numerous honors and awards, as well as experience in the non-profit world serving on the Board of Directors for Girl Scouts of Utah and being the Briscoe Council President of the Hutton Honors Council Association in Indiana where she was in charge of creating social, academic and philanthropic events for the Hutton Honors students and supervising council members.
For further information about the Emerald Coast Children's Advocacy Center, visit www.eccac.org or call 850-833-9237. If abuse is suspected, call the anonymous Florida Abuse Hotline at 1-800-96-ABUSE.
Local Boys & Girls Clubs Youth of the Year and Junior Youth of the Year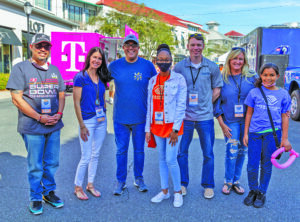 This year's local Boys & Girls Clubs of America's Youth of the Year is Jamiah D., who will represent the organization in the statewide competition and as an ambassador of the Boys & Girls Clubs of the Emerald Coast. Ja'liyah B. was chosen as Junior Youth of the Year and will represent the organization as a youth ambassador and will look to participate in the Youth of the Year program as she gets older. Both Jamiah and Ja'liyah have already made significant impacts by serving as the youth judges for the 3rd Annual Mac & Cheese Festival benefiting Boys & Girls Clubs of the Emerald Coast.
Free Shredding Event
Bring all of the unwanted personal documents you can carry to be securely destroyed free of charge on Tuesday, May 17th between 10 a.m. and noon to the Shred-it truck in the Softball Complex Parking Lot on Campbell Drive. Please access Campbell Drive via Palm Boulevard.
Rubber bands, paper clips and staples do not have to be removed. Items brought in bags must be emptied into the shred bin.
Do not place in shredder: syringes, food, glass, cans, cardboard tubes, ink cartridges & toners, electrical items, hanging folders, hard drives, nuts & bolts, office supplies, hole puncher, staple remover, etc.
Fire hazard: batteries of any type, large metal objects, electronic devices.
Emerald Coast Realtors® Raise $5,000 To Support Elder Services
The Emerald Coast Association of Realtors® (ECAR) Community and Military Outreach Committee hosted a barbecue cook-off recently that raised $5,000 for the Elder Services of Okaloosa County facilities Twin Cities Pavilion and Crestview Manor. The event was held in conjunction with partners 3rd Planet Brewing Co., Beach Mortgage, Centennial Bank, Bright Light Land Title Co. and HWA Home Warranty of America.
"The goal of the Community and Military Outreach Committee is just what our name says – to help those in our community," said CAMO Committee Chair Tammy Summers. Tammy and Co-Chair Dana Topel lead a committee of 30 dedicated Realtors® and Affiliate Members committed to serving the community.
Newly Renovated Big Kahuna's Adventure Park Now Open
Open Monday through Thursday 2 p.m.-9 p.m. and Friday through Sunday 12 p.m.-9 p.m., attractions include the Honolulu Half Pipe, the Cyclone Twister and the Sky Coaster. The Tropical Mini Golf includes 54 challenging holes on three golf courses. The Kowabunga Café also has a new, full menu with an assortment of delicious food. Big Kahuna's Adventure Park guests and team members are screened for COVID symptoms in accordance to the CDC and State Guidelines. All team members have been provided personal protective gear for every shift. Attractions, restrooms and high touch areas will be rigorously cleaned throughout the day and numerous, accessible sanitation stations are placed throughout the park. Big Kahuna's Water Park opened April 17. Visit bigkahunas.com for more info.