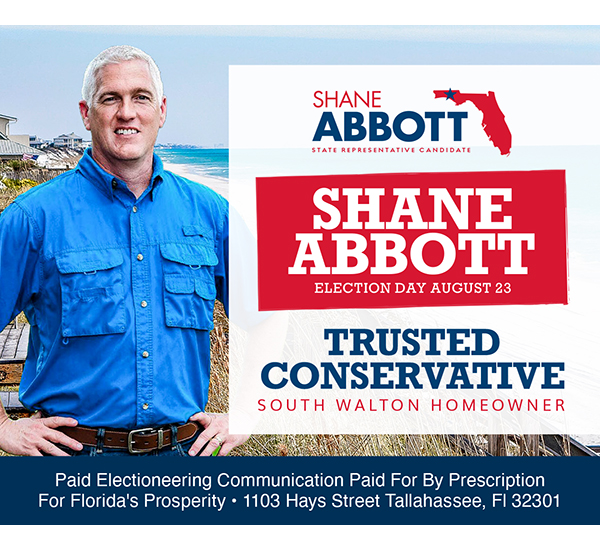 Artful Things Niceville
July
Call the gallery at 850-729-2600 to reserve seating for the following workshops:
9—Lino Cuts with Chris McLoone. 10:30-1:30 p.m. Introductory class for linocut, block carving, and stamp carving. Carve a 4×6" block to create your own stamp and make prints. Seating is very limited; reserve your spot by calling the gallery at 850-729-2600 or text Chris at 850-226-2368 for info! $55, supplies included.
12 and 13—2-Day Kids Camp with Corina Zalace. 10:30 a.m. – 12:00 p.m. Instructor Corina Zalace will be teaching a two-day class for kids aged 5 to 16 years old! The class will be conducted using watercolor, acrylic paint and black pens. There are 6 seats available per session, and each session will be different from the other. to reserve your child's spot. $27.50 per child attending one class. For 2 or more children attending a class it is $22.50 per child. No previous experience is required, supplies included. Reserve your child's seat at 850-729-2600.
14 and 15—2-Day Kids Camp with Marla Armstrong. 10:30 a.m. – 12:00 p.m. Marla Armstrong's Summer Art Camp comes back this month for 2-DAYS of projects for kids 7 and older July 14 and 15. Students will be completing a Salt Painting project and a Blog Art Letter Project. 10:30-12:00 each day. Prices are $37.50 for one day and $65.00 for both days. All supplies are included. Limited seating! Register at 850-729-2600.
16—Acrylic Pour with Debi Profeta. 10:30 a.m. – 2:30 p.m.. This class is going to be SO much fun! We will be learning 2 techniques- "flip cup" and "dip," and two separate gallery stretched canvases – one 20×20, and one 12×12. Class is $77.50 with supplies included. Call gallery at 850-720-2600 to inquire about open seating!
22—Encaustic Cards with Corina Zalace. 10:30 a.m. – 12:30 p.m. Instructor and artist Corina Zalace encourages students to explore working with a hot iron and stylus to create 4-5 Colored wax pictures (plus envelopes) of local scenes. Seating is limited to 5 students, with no art experience necessary at all! $47.50 per person, supplies included. Reserve your seat by calling the gallery at 850-720-2600.
30—Day For The Arts! With Stagecrafters of Fort Walton Beach. 12 – 3 p.m. Demonstrations, performances, Cheesus Food Truck and activities for children benefiting Stage Crafters of FWB!
Ongoing Classes:
Rosalyn O'grady – Oil or Acrylics. Tuesday mornings 10 a.m. – noon, $20 per session plus supplies. ogradytr@cox.net. www.RosalynOgrady.com.
Theresia Mcinnis – Watercolor Techniques. Tuesday afternoons 12:45-3:45 p.m. $27.50 plus supplies. www.TheresiaMcInnis.com. Sign up: 850-729-2600.
Charlotte Arnold – Open Studio with Live Model. Wednesday mornings 10:30 a.m. – 1:30 p.m. Uninstructed – $15, limited to 6 seats. Bring your own supplies, your medium and an easel. Sign up: 850-729-2600.
Chris Mcloone – Teens' Drawing w/ Chris McLoone will return after summer break.
Late Summer Preview:
August 13 Encaustic Scenes with Corina Zalace. 1 – 3 p.m. $47.50.
August 20 Pinecone Wall Decor with Marla Armstrong. 10:30 a.m. – 1:30 p.m. $47.50.
September 24 Introduction to the Italic Hand with Elia Saxer. 10:30 a.m. – 1:30 p.m. $65
Tues. – Fri. 10 a.m. – 5 p.m.
Sat 10 a.m. – 3 p.m.
Appointments Available
(850) 729-2600
artfulthingsniceville.com
1087 East, E. John Sims Pkwy in Niceville
Big Orange House Designs
June 22, 23, 24—Micro"Booleans." More Microbit fun with Ms Reiko our Techno-Guru! $64.20
June 22, 23, 24—Mixed Media Maker's Camp! Join JoJo for some afternoon art extravaganzas! $64.20
June 25—Paint a PUG. Bring your kids to paint with Jojo! $20.40
June 29, 30, 1—Pottery Camp. Create a whimsical garden gnome, cottage or fairy garden decorations. $80.25
June 29 & 30—Microbit Golf Tournament. More Microbit fun with Ms Reiko our Techno-Guru! $53.50
July 1—Family Glass Art. Join us for fun family time creating! Come hungry and grab lunch too! $26.63
July 2—Family Glass Art. Come create your own Glass Art w/ JoJo! $26.75
Book classes at bigorangehousedesigns.com.
Want to book a private table in a class or host a party? Contact JoJo AT 334-320-6658 or bigorangehousedesigns@gmail.com.
bigorangehousedesigns.com
(850) 737-6193.
4652 Hwy. 20E, Pineapple Plaza, Bluewater Bay in Niceville