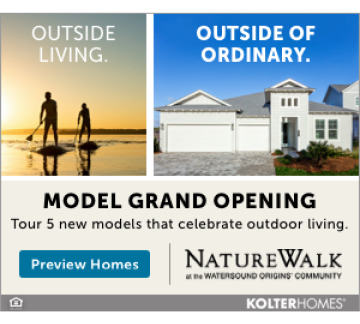 Artful Things Niceville:

Rosalyn O'Grady – Oil or Acrylics
Tuesday mornings 10 a.m. – Noon, or Tuesday afternoons 1:30 – 3:30 p.m.
$20 per session plus supplies – Bring a photo to paint from or paint from a still life set-up. Masks required. Email Roslyn to reserve your space or for more details. ogradytr@cox.net. www.RosalynOgrady.com
Mj Montgomery – Anime and Drawing Basics
Wednesday afternoons: 3:30 – 4:30 p.m. $10. Suggested ages, 10 to 110! Learn the basics of character design, shadowing, eyes, and hands. Bring your sketchbook and come learn something new. Text seating request to: 505-690-3945. Masks required.
Ed Nickerson – Basics and Essentials in Oil Painting
Fridays mornings 10 a.m. – Noon. $25 plus supplies. "How to develop a good painting, and interpret what you see." Using a combination of drawing and painting. Limited pallet. Beginners and those looking to reach the next level are welcome. Ed_Nickerson@hotmail.com Or text: 850-420-9609 to reserve space and more details. www.edwardnickersonfineart.com
*Ongoing Class students receive 10% off art supplies*
July 3: Part 1 Gnomes Air Dry Clay. 2 pm- 3:30 pm. Ages 8 and up. Design and Sculpt your very own small gnome to nestle in a potted plant, on a bookshelf, or wherever gnomes like to explore. Part 2, July 10, 2 pm – 3:30 pm. Paint and finish your gnome. Artist, Instructor, MJ Montgomery.
July 7: Linocuts & Stamp Carving. 10 am-noon. Instructor, Chris McLoone. An introductory class for linocut, block carving, and stamp carving. Carve a 4×6" block to create your own stamp and make your custom prints.
July 8: Encaustic Wax Cards – 1:30 pm- 3 pm. Artist Instructor, Corina Zalace. Complete 4 to 5 Encaustic Wax cards. Suitable for framing. Ages 14 and up
July 10: Acrylic Pouring- "The Wave" and "The Round Bloom". 10 am- 1 pm. Artist Instructor, Tamika Thomas. Come get messy and take home two unique works of art!
July 14 & 28: Kids Art Camp. Katlyn Arnold of Uniquely Clever two -3 hour classes for kids ages 5 and up. Sibling discount. Call 850-307-8907 or visit www.UniquelyClever.com for more details.
July 2: Couples Nite – Sip and Pour. 6 pm – 8 pm. Come pour and sip with Artist, Instructor Debi Profeta. Snack provided. Create a special "Wrecked Marble Pour" for your home!
July 24: Acrylic Pouring- "String Pull" and "The Golf Ball". 10 am – 2 pm. Create two 10 x 20 canvases in this fun class with Artist Instructor, Debi Profeta.
July 31: Introduction to Calligraphy. 10:30 am – 1 pm. Artist Instructor, Elia Saxer introduces you to the elegant italic hand. A lifetime skill.
Big Orange House Designs Niceville:

July 2: Patriotic Cookie Tray Class
Come make this PATRIOTIC cookie Tray with Baker Mery! $19.26
July 2: Patriotic Cookie Kit
Pick up a cookie kit to make for your 4th of July Celebration! $19.26
July 6: Properties of WATER (Kidz Class)
Always FUN- Always learning with REIKO!!! $16.05
July 8: Play with CLAY!
Come CREATE pottery with Laurel! $21.60
July 9: Electric Circuitry
Learn about ELECTRIC CIRCUITS with our master scientist REIKO! $21.40
July 10: Family Print Making
Design and make your OWN PRINT! $16.05
July 10: Open Studio Leather and Pearls
Make beautiful jewelry with Sherrie! $21.40
July 15: Scarf Dyeing
Come dye a square silk scarf with Ang $16.05
July 15: Scarf Dyeing
MESMERIZING process! Come have FUN with us on SUMMER BREAK! $32.10
July 15: EVENING Open Leather & Pearls
Make beautiful jewelry with Sherrie! $21.30
July 16: Unicorn Painting
Super fun kids class! Bring your kid to CREATE while you take a BREAK $19.79
July 16: Family Glass Turtle Blocks
Join us for FUN FAMILY TIME creating! $26.63
July 17: Bottle Floral Glass Art
Come make GLASS ART with Ang! $58.85
July 17: Glass Art Family Tree
Come and make a 12×12 glass tree on board or an 8×10 glass window $96.30
July 20: Puppetry
Create and Learn with REIKO! $16.05
July 20: Paint a Pup
Super easy and so cute! So fun to CREATE! $19.26
July 21-Aug 25 Pottery Series
Join us for Laurel's POTTERY Series! 6 week journey of creativity! $260.92
July 22: Create with PAINT
Come paint these fun and easy pallet knife sunflowers with Ang! $21.40
July 22: Mini Macrame Hanger or Keychain
Join CHLOE for an afternoon of KNOT TYING fun! $23.54
July 22: Macrame Wall Hanging
Come and learn lots of NEW KNOTS to accomplish this fun wallhanging! $63.90
July 23: Kidz Quilling
Come and make a quilled paper design with JoJo $12.84
July 27: Maze Building FUN!
Create and Learn with REIKO $16.05
July 27: Galaxy Cookie Class
Come decorate SPACE Cookies with Baker Mery $19.26
July 27: Galaxy GRAB&GO
SPACE Cookies with Baker Mery that you can decorate at HOME! $19.26
For more information or to sign up, call (850) 737-6193 or email bigorangehousedesigns@gmail.com.