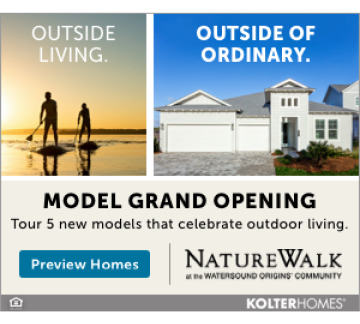 Artful Things
October Classes:
2-Illuminated Letter Calligraphy with instructing artist Elia Saxer. Complete your own 6" x 6" masterpiece of your Initial using gold-leaf and gouache. $75 includes all supplies, instruction book and three and a half hours with this outstanding artist- instructor.
9-Florals in Oil: 10:30 a.m. – 2: 30 p.m. Instructing artist Jeanette Herron. Instructing artist Jeanette Herron will walk you through the finer points of painting floral in oil. Experience necessary. $77.50. Includes supplies. Bring specific brushes.
16-Felting with Jen Dennis. 10:30- noon. $24.50. Jen is known for her works in fiber. For this intro class she will demo wet felting and then help you create your own felt river rock soap. The resulting wool product is naturally antibacterial, breathable and odor resistant. Soap is fragrance free/hypoallergenic.
22-Encaustic Wax Cards. 10:30 am- 12:30 pm. $47.50 includes all supplies. Corina Zalace shows you the fun you can have with an iron and beautiful rich colored bees wax. Complete 5 cards with envelopes. Suggested ages 14 – adult.
30-Children's Art for Halloween with instructing artist Corina Zalace. Reserve quickly as these seats go fast for the kids. 10 a.m. – noon. $37.50 includes all supplies. Ages 8- 12.
On-Going Classes:
Mj Montgomery – Anime and Drawing Basics: Wednesday afternoons: 3:30 – 4:30 pm. $10. Suggested ages, 10 to 110! Learn the basics of character design, shadowing, eyes, and hands. Text seating request. 505-690-3945.
Coming in November! Plan now to help us celebrate our second anniversary on Thursday, Nov. 11th. Door prizes and refreshments served from 5-8 p.m. There will be all day sales in time for holiday shopping!
(850) 729-2600
artfulthingsniceville.com
1087 East, E. John Sims Pkwy. in Niceville
Big Orange House Designs
October Classes:
1- Bottle Floral Glass Art: Come make GLASS ART with Ang! $58.85
7-Designer Leather & Pearl Party: Come CREATE this gorgeous Leather & Pearl wrap or Rainy Day Necklace! $69.55
8-Glass Art Open Studio: PUMPKIN PATCH TIME! Come and make a cute glass design. $26.75
15-Open Studio Glass Art (5×7): Glass on Glass FUN- no experience necessary- just bring your ideas! $47.92
16-Glass Art Open Studio: PUMPKIN PATCH TIME! Come and make a cute glass design with Ang! $26.75
21-5×7 Glass on Glass: Come make a glass on glass window in the studio! $50.12
21-Word Board Glass Art: What is your WORD? $58.85
22-Glass Art Family Tree: Come and make a 12×12 glass tree on board or an 8×10 glass window. $96.30
22-Halloween Cookies w/ Mery: Join us for a fun HALLOWEEN themed cookie decorating class w/ Mery! $19.26
23-Halloween Cookies w/ Mery: Join us for a fun HALLOWEEN themed cookie decorating class w/ Mery! $19.26
23-Open Leather & Pearls: Make beautiful jewelry with Sherrie on SAT! $21.30
29-Kidz Paint Pumpkins: Bring your kiddo in to paint a cute wooden pumpkin! $5.35
30-Kidz Paint Pumpkins: Bring your kiddo in to paint a cute wooden pumpkin! $5.35
Save the Date:
Nov. 16-Niceville High School Swim Senior Letter: Come CREATE a letter with photos of YOUR SENIOR! $37.45
bigorangehousedesigns.com
(850) 737-6193.
4652 Hwy. 20E, Pineapple Plaza, Bluewater Bay in Niceville
Estelle Studio & Gallery
October Classes:
2-Acrylic Painting: Booze & Boos (Paint & Sip) Halloween Event: 6-8 p.m. $35.00
Celebrate a fun night of painting with your favorite beverage and friends. No prior painting experience required. Estelle will walk you through the creative process from a blank canvas to your completed masterpiece! All supplies provided.
13- Silver Brushes Paint Class 55+: 10-11:30 a.m. $35
Ever wanted to play with thick acrylics and learn how to use a palette knife? Then come create with Estelle and learn all the fun using these mediums can be! An 8×10 canvas and all supplies included.
23-Acrylic Painting: Kids Costume Halloween Party Paint Event: 5-7 p.m. $35.00
You don't want to miss this fun night of painting, Halloween treats and prizes. Costumes are encouraged, but not required. Prizes will be given out for the most original, creative and funniest costumes. All supplies provided.
27-Acrylic Painting: Silver Brushes (55+) Galloween Paint: 10-12 a.m. $35.00
Get dressed up for a paint night of spooky fun! Silver Brushes is a 55 & Up social art group that will gather by weekly to create! If you love the arts, and you want to get out, this is the class for you!!
Private group classes and parties offered.
(850) 787-1020 |
estellestudioandgallery@gmail.com
902 Hwy 20, Suite 106
Freeport, FL 32439