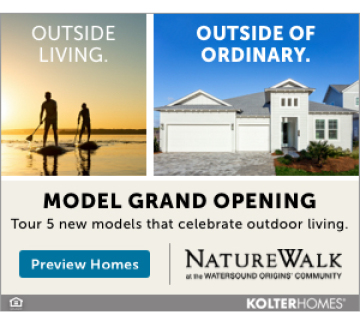 Artful Things Niceville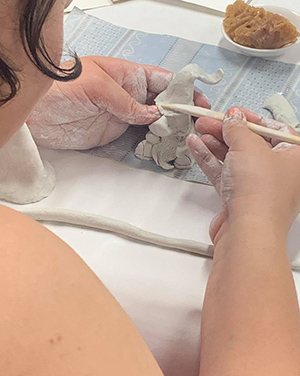 August 21 & 28 – Two-part workshop. Stained Glass on Rock. 10 a.m.-noon. All supplies and tools included $30.00 total. Dulcie Scalf instructor. Part one: choose patterns, colors and get started on your art. Part two: complete your project. Ages 14 to adult.
August 26 – Watercolor Class with Corina. 10 a.m.- noon. No experience required. Abstract Flowers. Corina Zalace, teaching artist. $47.50 includes all supplies.
September 11 – Monoprints with Carol Ann Cain. Create your own Monoprint choosing your own image. No experience necessary. Ages 10 to adult. $37.50 includes all supplies. Take home a couple of new creations!
September 18 – Kids Wind Chimes. 10:30 a.m. -1 p.m. Marla Armstrong, teaching artist. $32.50 includes all supplies. Ages 10-14.
September 25 – Ninja Swipe and Cell Explosion, acrylic pours with Debi Profeta. 10 a.m. -2 p.m. Create one 20"x20" canvas and one 4"x10" canvas. $77.50. Includes all supplies.
On-Going Classes
Theresia Mcinnis – Watercolor Techniques: August, 2021 Tuesday afternoons. 12:45 pm- 3:45 p.m. $30 plus supplies. Three-hour class. Learn or improve on various techniques including controlled pour and texturing. Some experience is required. www.TheresiaMcInnis.com. Call to reserve seat. 850-729-2600
Mj Montgomery – Anime and Drawing Basics: Wednesday afternoons: 3:30 – 4:30 pm. $10. Suggested ages, 10 to 110! Learn the basics of character design, shadowing, eyes, and hands. Text seating request. 505-690-3945.
Mj Montgomery – Semi-Private Drawing Basics: Thursday afternoons: 3:30 – 4:30 pm. $20. Suggested ages, 10 to 110! Learn the basics of drawing and build your skills to transfer to any medium. Text seating request. 505-690-3945. Limited seating.
Ed Nickerson – Basics and Essentials in Oil Painting: Fridays mornings 10 a.m. – Noon. $25 plus supplies. "How to develop a good painting, and interpret what you see" using a combination of drawing and painting. Limited pallet. Beginners or next level welcome. Ed_Nickerson@hotmail.com Or text: 850-420-9609 to reserve space and more details. www.edwardnickersonfineart.com
Coming in October: Illuminated Letter Calligraphy with Elia Saxer, Felting with Jenn Dennis, Painting Florals in Oil with Jeanette Herron.
(850) 729-2600
artfulthingsniceville.com
1087 East, E. John Sims Pkwy. in Niceville
Big Orange House Designs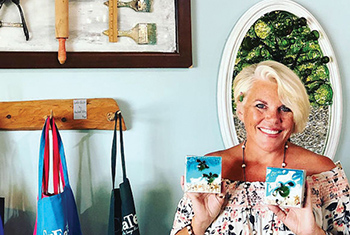 Aug 26 – Word Board Glass Art: What is your WORD? $58.85
Aug 27 – Stained Glass Jellyfish: Come to this full day class to CREATE with Glass! $160.50
Aug 28- Kids Paint- TURTLES! Bring your kids to have FUN CREATING this sea themed painting! $19.26
Aug 28 – "Perdu" Leather & Pearls: Come make this most popular design with Sherrie. $69.44
Aug 31 – 3D Abstract Art: Come PAINT and CREATE with Reiko! $21.30
bigorangehousedesigns.com
(850) 737-6193.
4652 Hwy. 20E, Pineapple
Plaza, Bluewater Bay, Niceville
Estelle Studio & Gallery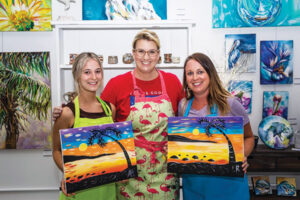 September 1 at 10 a.m.- Acrylic Painting: Silver Brushes (55+); 10 a.m.; $35.00. Silver Brushes is a 55 & Up social art group that will gather by weekly to create! If you love the arts, and you want to get out, this is the class for you!!
September 4 & 18 – Private Small Group (Individualized Art Lesson Group); 9 a.m. 1 hour 30 minutes; $45.00. For the more serious art student, this limited small class offers a more intimate self-paced learning environment. Estelle will guide and coach participants on completing their own beautiful masterpiece! Limited Space, Sign up soon! Current students have priority for future class sessions.
September 15 at 10 a.m.- Acrylic on wood: Silver Brushes (55+); $40.
September 29 at 9 a.m. – Silver Brushes (55+); $35.
Private group classes and parties offered.
(850) 787-1020
estellestudioandgallery@gmail.com
902 Hwy 20, Suite 106
Freeport, FL 32439