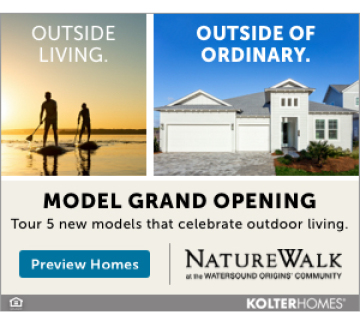 Artful Things Niceville
Rosalyn O'Grady–Oil or Acrylics
Tuesday mornings 10 a.m. – Noon, or Tuesday afternoons 1:30 – 3:30 p.m. $20 per session plus supplies. Email Roslyn to reserve your space or for more details. ogradytr@cox.net. www.RosalynOgrady.com.
MJ Montgomery–Anime and Drawing Basics
Wednesday afternoons: 3:30 – 4:30 p.m. $10. Text seating request to: 505-690-3945. Masks required.
Ed Nickerson–Basics and Essentials in Oil Painting
Fridays mornings 10 a.m. – Noon. $25 plus supplies. Ed_Nickerson@hotmail.com Or text: 850-420-9609 to reserve space and more details. www.edwardnickersonfineart.com
*Ongoing Class students receive 10% off art supplies*
July 28-Kids Art Camp. Katlyn Arnold of Uniquely Clever two, three-hour classes for kids ages 5+. Sibling discount. Call 850-307-8907 or visit www.UniquelyClever.com for more details.
July 31-Introduction to Calligraphy. 10:30 am – 1 pm. Artist Instructor, Elia Saxer introduces you to the elegant italic hand. $65 includes all supplies and a handbook to take home. A lifetime skill.
July 31-Sip & Shop Saturday. 3-5 pm. Door Prizes from in-house artists. Support your local artisans, have a sip, and see what wonderful treasures and works you will find at your local gallery. Meet our artists, authors, artisans and teachers. Refreshments.
Coming in August: Stained glass on rocks, kid's art workshops, air dry clay, encaustic wax cards. Ask about private parties and sip & paint.
Located at 1087 East, E John Sims Pkwy. in Niceville, call Artful Things Niceville at (850) 729-2600 or visit artfulthingsniceville.com for more information.
Big Orange House Designs
July 29-Kids Paint Seahorses. Bring your kids to the studio to paint with Ang! $19.26
July 29-Kidz Paint Pour. Pour your ART out in this easy abstract art class! $19.17
July 29-Paint Pour w/ Ang. Part art-Part science – 100% FUN! Creative abstract at it's best! $47.92
July 30-Glass Art Open Studio. Create your own Glass Art w/ Ang! $26.75
July 30- Word Board Glass Art. What is your Word??? $58.85
July 31-Family Glass Art. Make Glass Art w/ Ang! $37.45
July 31-Designer Leather & Pearl Party. Create a gorgeous Leather & Pearl wrap necklace with Sherrie! $69.55
Aug. 4,5,6-Junior Baker Camp with Mery. Junior bakers will be baking and decorating! Starts Aug. 4-$85.20
Aug. 5-Kidz Painting Pandamonium. Create with Ang! $19.26
Aug. 6-Back to School Cookies. Decorate cookies in the studio with Baker Mery! $19.26
Aug. 7-Open Studio Leather & Pearls w/ Sherrie 12-22 $20 +
Aug. 10-Maker's Mindset "Civil Engineering" w/ Reiko 9:30-11 $18
Aug. 12-Paint Pouring 101 w/ Ang 10-12 $35
Aug. 13-11×14 Glass on Glass Window 10-1 $125
Aug. 14-Open Studio Family Glass Art 10-2 $25+
Aug. 17-Homeschool Mixed Media "Under the Sea" w/ Reiko 9:30-11:30 $20
Aug. 19&26 – Clay 101 w/ Laure-l Large project made 19th and glazed 26th 9-12 $90
Aug. 19-Girl's Night Out Leather & Pearls (free wine!) 6-8pm $45/$65 (bracelet or full set!)
Aug. 24-Maker's Mindset w/ Reiko – Lego Crash Car 9:30-11 $18
Aug. 28-Perdu Leather & Pearl set 12-2 $65
Located at 4652 Hwy. 20E, Pineapple Plaza, Bluewater Bay in Niceville, for more August classes and information, check the website at bigorangehousedesigns.com or call (850) 737-6193.