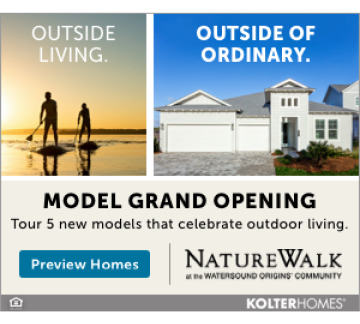 Artful Things Niceville
Call the gallery at 850-729-2600 to reserve seating for the following workshops:
DECEMBER:
22, & Dec 29, 10:30-1:30, 3-hour Open Studio with Chris, MJ and Ren ages 8- 13. $37.50 Supplies Included. Draw, paint, and stamp fun Holiday cards and Ornaments in Color pencil, acrylic and Ink.
JANUARY:
8-Book Signing, 11 a.m.-1 p.m. Meet local author Eliza Scalia and hear all about her newest superhero in book #8 of her Silver Dove Series. Suggested ages 10-14 years old.
15-Paint Pouring "Spoon Swipe" and "String Pull," 10 a.m.-2 p.m. Complete two large canvases in this 4-hour class with teaching artist Debi Profeta. $77.50 includes all supplies.
22-Whoville House, 10:30 a.m. – 1:30 p.m. Clay class with instructing artist Marcy Eady. Create your own unique Dr. Seuss "Whoville" House. $47.50 includes all supplies.
29-Roses and Daisies, One Stroke Painting, 10:30 a.m. – 1 p.m. $37.50 includes all supplies. Learn the ease of this unique style with certified One Stroke teaching artist Sheila Mahony.
On Going Classes
Rosalyn O'grady – Oil or Acrylics, Tuesdays 10 A.M. – Noon, $20 per session plus supplies – Bring a photo to paint from or paint from a still life set-up. Masks required. Email Roslyn to reserve your space. ogradytr@cox.net www.RosalynOgrady.com
Theresia Mcinnis – Watercolor Techniques Tuesdays, 12:45-3:45 P.M. $27.50 plus supplies. Zoom available. 3-hour class. www.TheresiaMcInnis.com.
Charlotte Arnold – Open Studio with Live Model, Wednesdays 10:30- 1:30 p.m., Uninstructed- $15, limited to 6 seats, Bring your own supplies- your medium and an easel
MJ Montgomery – Urban Sketching Line and Wash, Starting January 5th Wednesdays: 3:15 – 4:45 p.m., $80 for the month plus supplies. Ever traveled somewhere and wanted to capture the moment on paper? Reference photo and watercolors provided. Limited seating.
MJ Montgomery – Semi Private Drawing Basics, Thursday afternoons: 3:30 – 4:30 p.m. $20. Bring your sketchbook and come learn something new. Text seating request to: 505-690-3945. Limited seating.
Ongoing Class students receive 10% off art supplies.
(850) 729-2600
artfulthingsniceville.com
1087 East, E. John Sims Pkwy. in Niceville
Big Orange House Designs
DECEMBER:
18-Mini Christmas Cookie Tray. $19.79
18-Elve's Workshop w/ Reiko. ADULT & CHILD class-2 seats for each project! $32.80
21-Felt Stockings/Ornaments – Reiko $19.76
21-Santa's Workshop 5-7pm $19.29
22- Reindeer Cookie Wreath 9:30 a.m. $26.75
bigorangehousedesigns.com
(850) 737-6193.
4652 Hwy. 20E, Pineapple Plaza, Bluewater Bay in Niceville
Estelle Studio & Gallery
DECEMBER:
2-Art Exploration: After School Kids Create, 3 p.m. $35
JANUARY:
4-Art Exploration: After School Kids Create, 3 p.m. $35
8-Small Group Instruction: Gallery One (Small Group), 10 a.m. $45
8-Art Exploration: After School Kids Create, 11:30 a.m. $35
15-Art Exploration: After School Kids Create, 11:30 a.m. $35
18-Art Exploration: After School Kids Create, 3 p.m. $35
22-Small Group Instruction: Gallery One (Small Group), 10 a.m. $45.00
22-Art Exploration: After School Kids Create, 11:30 a.m. $35
25-Art Exploration: After School Kids Create, 3 p.m. $35
Private group classes and parties offered.
(850) 787-1020
estellestudioandgallery@gmail.com
902 Hwy 20, Suite 106
Freeport, FL 32439