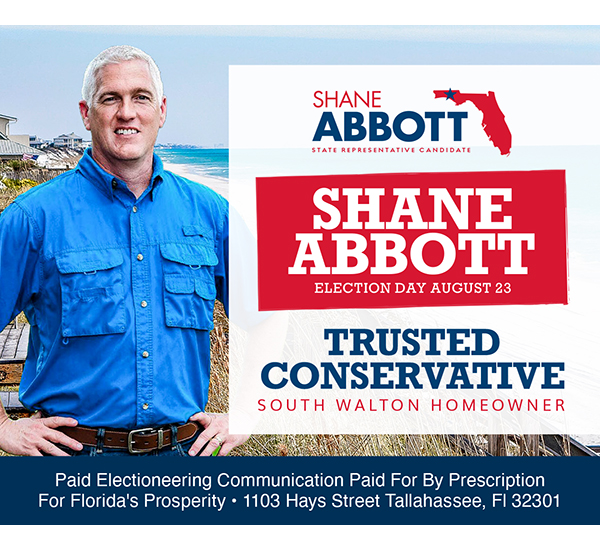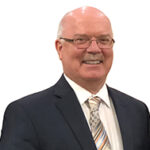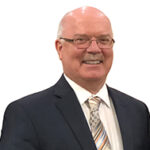 By Pastor Doug Stauffer
This region has long been rightfully considered a premier military assignment—well-known for its pristine beaches, top-tier schools and friendly communities. Military families transfer in and out. But, I want to tell you about a transfer authority far superior to Uncle Sam. Here is the story of our heaven-sent transfer to the Emerald Coast.
I was stationed at the 33rd Tactical Fighter Wing headquarters from 1977 to 1981, first living on Eglin AFB before moving to Okaloosa Island and eventually settling in Niceville. This last move helped turn my life around 180 degrees. After work, I even began attending Okaloosa Walton Junior College (before it became Northwest Florida State College). After my separation from the Air Force, I transferred to Penn State University, never realizing how my return here might miraculously occur.
In January 2019, while starting the first leg of a six-month 30,000-mile trek, I told my wife that God was tugging at my heart concerning going full-time in the pastorate again. I dropped this bombshell on her as we were leaving a prayer breakfast in Atlanta on our way to Fort Lauderdale and then Naples, Orlando and in late February, Tallahassee with a dozen other Florida cities in between.
For the first time in almost 40 years, I would cross the Panhandle passing through Niceville on our way to Milton. I contacted the church instrumental in changing my life to see if they had an overnight hookup for my motorhome. They did, so we stopped! Come to find out, they had just gone through a very tumultuous year depleting their numbers, causing the small remnant to be looking for a new pastor. Guess what happened! Once we completed our travel commitments, we relocated to Niceville in June 2019. This Bible verse expressed the supernatural intervention that had taken place: "…it is not in man that walketh to direct his steps" (Jeremiah 10:23b).
Judy and I sometimes pinch ourselves in disbelief that we have now settled where we, Lord willing, will finish our life's journey in our new home across from the church. In today's ever-increasingly cynical world, many people struggle to believe that a God exists who cares and offers us direction. Yet, many people like me have a different vantage point. We call it a biblical worldview, and here are two of its essential precepts.
God offers heaven-sent direction to those who trust in Him and acknowledge His intervention.
"Trust in the LORD with all thine heart; and lean not unto thine own understanding. In all thy ways acknowledge him, and he shall direct thy paths" (Proverbs 3:5-6).
God provides the right desires to those who focus on finding life's pleasures by serving and worshiping Him.
"Delight thyself also in the LORD; and he shall give thee the desires of thine heart" (Psalm 37:4).
This story is another segment of our ongoing saga that has provided memories beyond our wildest dreams. I know many of you, too, have untold stories that could fill volumes. For this reason, I never tire of meeting new people, and the saying applies to me: I have never met a stranger: just people I do not yet know. So, with that, I say, "Hello, neighbor and God bless."
Dr. Doug Stauffer is pastor of Faith Independent Baptist Church. He was saved July 6, 1980, in Niceville, while stationed at the 33rd Tactical Fighter Wing at Eglin Air Force Base and has now been in the ministry for over 35 years. He has written 20 books including the best selling "One Book" trilogy ("One Book Rightly Divided, One Book Stands Alone, One Book One Authority"); along with several devotionals ("Daily Strength"series); and prophecy books ("Reviving the Blessed Hope, When the End Begins").