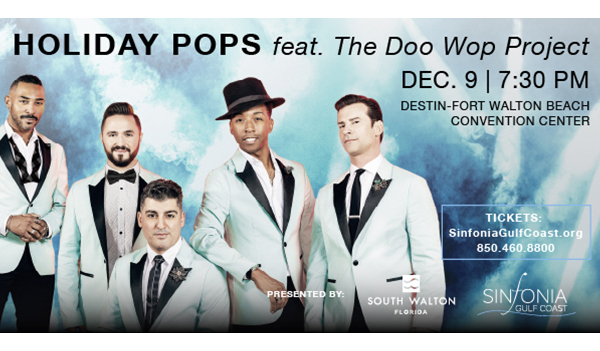 By Lori Leath Smith
3rd Planet Brewing knows a lot about beer, creating a vibrant atmosphere and great brews in a cool environment.
But they also know a lot about people and their community. They know that locals like to connect and unite for a common cause.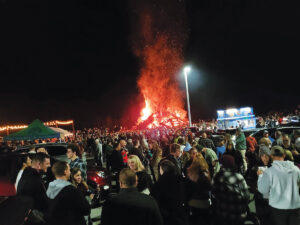 Not surprisingly, their recent annual bonfire drew a crowd—and I mean a BIG one, an attendee stating it was as large as any Mullet Festival event!
After another challenging year, this positivity went viral when 3rd Planet announced it was having its annual bonfire in March along with the City of Niceville barbecue fundraiser to generate funds for the Niceville Fireworks Trust Fund. They stockpiled wood for days to get ready.
On the big night, friends and families, with lawn chairs in tow, showed up in droves to drink some great suds, eat amazing barbecue, listen to live music and watch ginormous flames dance in the night sky.
But they also gathered for another purpose. "Our annual bonfire was a great fundraising event," said owner Tim McCool. "It's the 6th time 3rd Planet Brewing partnered with the Niceville Fireworks Trust Fund and the 4th annual bonfire held the Friday of Super Bowl weekend to benefit the annual Fireworks on the Bayou."
The event raised $5,900 for the Trust Fund. "It was a very large community gathering with an estimated 3,000 attendees," said Tim.
While the City of Niceville offered pulled pork sandwiches and plates for donations, the Niceville-based band Duchess performed. This local fan favorite has the reputation of being the best rock band on the Emerald Coast. They, too, draw a crowd performing favorite rock classics—hits that span multiple decades.
The beneficiary, Niceville Fireworks Trust Fund, offers one of the most anticipated events each year—the fireworks display over Boggy Bayou on Independence Day. The Boggy Bayou Fireworks show brings locals and visitors together to celebrate America's freedom on the 4th of July with spectacular fireworks at dusk. Thanks to the generosity of many supporters, the tradition is still alive. Visit lightupthebayou.com for more information.
Heather Julseth, event coordinator, said 3rd Planet Brewing hosts an average of at least one charitable event per month that supports 3rd Planet Brewing's motto of "Rooted in the Community," with at least three fundraisers already planned for April.
If you missed the Annual Bonfire this year, clear your schedule next year for this growing annual event that brings our community together. "We can't even express how excited we are to host this annual bonfire event, and we know you'll be excited too," said Heather. "This isn't your average backyard bonfire!"