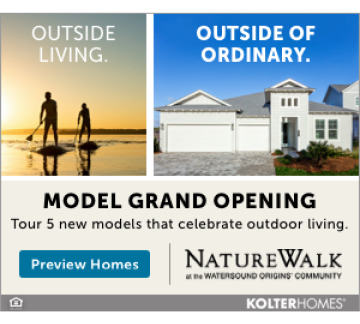 The second annual Emerald Coast Film Festival will take place on October 7th through the 9th with events in North and South Walton County. The purpose of this faith-based organization is to: "encourage and unite actors, filmmakers, singer-songwriters, musicians, movie poster artists, fans and other seasoned and future filmmakers across the Emerald Coast.
To kick off the 3 day festival, the group will gather beachside in South Walton County on Thursday October 7th at 4:30 PM for a meet & greet fireside fellowship with Christian music til sunset.
On Friday, October 8, activities include a Speakers Roundtable Brunch in Freeport at the Horsepower Pavilion, 4497 FL-20 in Freeport from 10:00 am – 1:00 pm. Then, after a quick drive east, the group will meet again at Hammock Bay Clubhouse, 74 Great Hammock Bend, Freeport, from 2:00 pm to 7:00 pm for movie screenings, viewing and discussions about winning entries.
The festivities continue on Saturday, October 9 at 2:00 PM at the Hammock Bay Clubhouse for the Awards ceremony, dinner and after party. "Let's unite creatives across the Emerald Coast, inspire seasoned & future Filmmakers and make a positive difference in the world together via family friendly music and film", says Film Festival founder and director, Dianna Chenevert.
To RSVP & purchase tickets please visit www.EmeraldCoastFilmFestival.US.