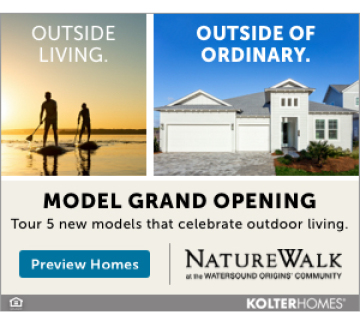 By Dr. David Simmons, Professor of Film Studies, NWFSC
The 2021 Sundance Film Festival was different from all other years. Instead of flying to the snow-covered mountains of Park City, Utah, as I have several times before, I was I able to stream 17 films during the six days it ran (Jan. 28-Feb. 2). I sat on my couch and enjoyed them as I ate popcorn, without anyone coughing on me or talking during the movie.
Below are three of those films (and a fourth I saw at another streaming film festival) and where you can watch them right now.
Judas and the Black Messiah (Shaka King, * * * *)
In 1968, when Bill O'Neal (LaKeith Stanfield) gets arrested for impersonating a federal officer and stealing a car, F.B.I. agent Roy Mitchell (Jesse Plemons) cuts him a deal: you can face five years in prison or infiltrate the Chicago Black Panthers and get close to Chairman Fred Hampton (Daniel Kaluuya). O'Neal strikes the Judas bargain and chooses the latter. While Hampton's organization is feeding poverty-stricken school children and seeking the means for a new community hospital, Hoover's F.B.I. is carrying out his orders of white supremacy, while backed by corrupt state power. LaKeith Stanfield and Daniel Kaluuya undoubtedly will be nominated for their powder-keg performances. Judas and the Black Messiah resonates with great insight, not only into the systemic racism of the criminal justice system fifty years ago, but into our own system today.
(Playing at the AMC Destin Commons and streaming on HBO Max).
Land (Robin Wright, * * * ½)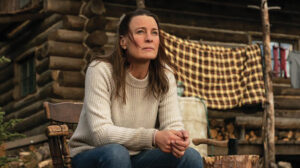 Director Robin Wright also plays Edee, a woman who has gone through an unspeakable trauma, of which she never wants to speak again. She throws her cell phone away and moves to an extremely remote mountain cabin in Alberta, Canada, to isolate herself from other people forever. At one point, as she is close to death, a hunter named Miguel (Demian Bichir) stumbles onto her and nurses her back to life. When she asks why he helped her, he responds, "Because you were in my path." This film is about how compassion and community are what help us to safely land.
(Playing at the AMC Destin Commons, and streaming in early March on Amazon, iTunes, YouTube, Google Play and Vudu).
The World to Come (Mona Fastvold, * * * ½)
A haunting period love story set in the bleak farming world of upstate NY in 1856. After Abigail (Katherine Waterston), who is married to the indifferent Dyer (Casey Affleck), loses their age 5 daughter to diphtheria, the only thing that cheers her up are visits from her neighbor, Tallie (Vanessa Kirby), who is married to the demanding Finney (Christopher Abbott). Abigail and Tallie first find solace in each other and then, a deep, meaningful love. But can a love like this abide in such a harsh, patriarchal world?
(Playing at the AMC Destin Commons and streaming on March 2, likely on Amazon, iTunes, and YouTube).
Supernova (Harry Macqueen, * * * *)
One of the most moving films of the year. Sam (Colin Firth) and Tusker (Stanley Tucci) are a longtime couple traveling through England's Lake District in their RV, so Sam can perform a piano concert. As they journey through the majestic countryside, they also navigate through Tusker's early-onset dementia. This film tenderly looks at universal themes like love, death and dignity. It is one of the best films I know for getting at the heart of early-onset dementia. If love is based on identity, what happens if the one you love is no longer there, replaced by a different person who looks like them?
(Playing at the AMC Destin Commons and streaming on Feb. 16th, for $3.99 on Amazon, iTunes, YouTube, Vudu and Google Play).