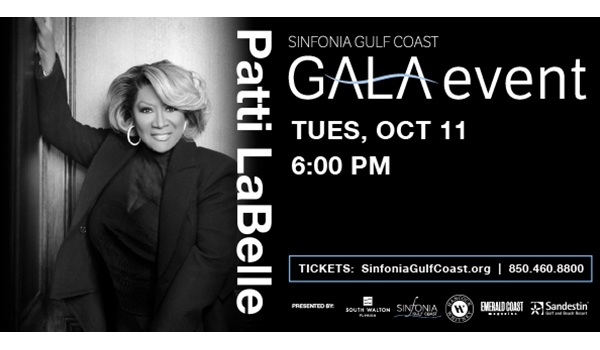 By Michelle Jannazo
Good morning, Diane! Let me first ask, are you originally from Florida?
Yes, I'm a Florida girl! I was born and raised in Florida. I lived in the Midwest for a brief time but have spent most of my life here.
What is your professional background?
My background is nonprofit and volunteer management.
You also founded a local nonprofit called A Bed 4 Me Foundation. What is A Bed 4 Me?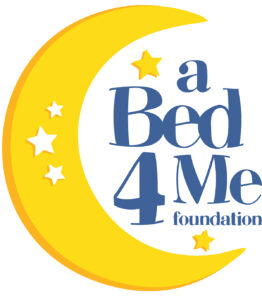 A Bed 4 Me is a 501c3 organization that provides beds to children and teens who would otherwise be sleeping on the floor or other inadequate spaces. We understand the critical role of sleep in a child's development, health, academic performance and self-esteem. A Bed 4 Me provides a full bedding kit at no cost to the families we serve. Our foundation addresses this essential need because we believe every child deserves to have a bed.
This is an amazing initiative. When did it start?
We started delivering beds in 2016 under a different organization. At the beginning of 2018, we incorporated A Bed 4 Me and began working independently.
What was the inspiration to start A Bed 4 Me?
I read an article about a young lady who started a non-profit with the same mission in a different area. I was impressed and intrigued with her drive and vision; she was only 18 years old. I couldn't stop thinking about the story and the need. I talked with a small group of friends about the need in our area and the number of children who were without beds. Soon after we set out to help families in our neighborhoods.
A genuine grassroots initiative. What are the ages of the children you serve?
A Bed 4 Me serves children between the ages of 2 to 18.
How many children have you served since you started?
Since we started serving beds in 2016, A Bed 4 Me has served more than 1,800 beds to children.
Incredible! How many staff members does A Bed 4 Me have to do this work?
A Bed 4 Me has two staff members, a full-time executive director, and a part-time program director.
And I know you have volunteers. Can anyone volunteer?
Absolutely! A Bed 4 Me has volunteer opportunities to include bed delivery assistance, fundraising event support, and we're always looking for individuals or groups that are willing to host bedding drives.
What is the process for volunteering?
Anyone interested in volunteering for A Bed 4 Me can email diane@abed4me.org or send us a message through our website abed4me.org.
Where are you located?
A Bed 4 Me has storage space in the Okaloosa County School District building in Niceville, where we house bed frames, mattresses and pillows. We also have office space in Niceville where we distribute bedding. We're also fortunate to have both office and storage space in Freeport on Hwy. 20. The key to our operation is our delivery van which you can spot all over both Okaloosa and Walton counties.
Do you serve children and families in Walton County?
Yes, we made our first delivery in Walton County in the fall of 2021.
Do you have partner organizations or agencies that you work with in the area?
A Bed 4 Me is proud to partner with many service agencies in Okaloosa and Walton counties. We have an established partnership with both school districts, many local churches, and police/sheriff departments. One of our continuous goals is to introduce (and reintroduce) our program to these agencies to ensure we're reaching as many families in need as possible.
What is your operating budget?
The annual operating budget for A Bed 4 Me is approximately $88,000.
Who are some of your business and community sponsors?
This community has been so wonderful and supportive of our mission and program. It would take a long while to recognize everyone. Some of our largest sponsors have been the Okaloosa County School District, AVCON Inc., Jack and Beth Rhodes, Crosspoint United Methodist Church, Impact 100 of Northwest Florida and First Nation Group.
Does A Bed 4 Me accept in-kind donations?
Yes! Our wish list is posted on our website and we always welcome new, standard-size sleeping pillows, Amazon and Walmart gift cards.
What is happening next?
A Bed 4 Me is excited to host our annual event, Dinner of Dreams, on Sunday, Oct. 2. It is an evening of outdoor dining with four local chefs and live music. It's held at the beautiful Niceville Senior Center courtyard and the chefs use their culinary creativity to create wonderful meals. Roman Street Trio from Mobile performs their unique sound. They are always a treat! All proceeds benefit A Bed 4 Me and tickets can be purchased on Eventbrite at www.eventbrite.com/e/dinner-of-dreams-tickets-363276238007.
How can people contact you?
Anyone is welcome to send us a message through our website, abed4me.org, or email diane@abed4me.org.
What is your long-term vision for the organization?
A Bed 4 Me continues to dream about serving other communities in our surrounding areas. We have a tough time saying no to families living outside our service area. While we know expansion must be well-planned and deliberate, we dream of serving all the counties in the Panhandle.
Do you have an inspiring story to share before we go?
So many, it is always hard to pick one. As we like to say sometimes it is more than just a bed.
We served a single mom a few months ago. In order to set up the beds we need the area to be free and clear of debris. As we entered the room, we noticed the hard work that went into the cleaning process. The bedroom smelled of bleach and the floors were shiny with polish. The conditions of the existing mattresses were deplorable and yet smiles were on the faces of the children for the work they completed. (Teamwork…check.) Once we set up the new beds, the older sibling immediately began helping us with the bedding for her younger sibling. Mom stood in the doorway and watched the efforts unfold. (Pride in her family…check.)
The children finished school online due to covid. The mom was out of work but actively seeking employment.
On Mother's Day we sent the mom a text: Happy Mother's Day! The mom responded, "I had an interview, I got the job!" The kids will return to school in the fall. Thank you for all you do and for giving my children beds."
At A Bed 4 Me, we say our goal is to provide a bed to a child for a good night's sleep. Our dream is to make a brighter future. In this case, the small piece of the puzzle we were able to provide helped this family. The hope for something better and brighter was in the works. That's a dream come true.
20 Questions on the Coast is an interview series with Michelle Jannazo showcasing leadership in communities across the Panhandle. Michelle is a local writer, educator and community volunteer.