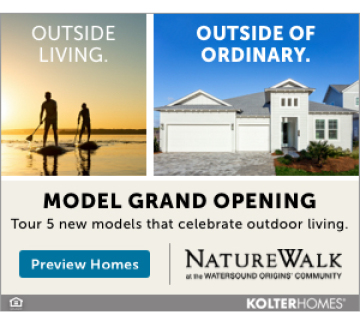 100 Men Who Care, a nationwide network of people interested in supporting non-profit groups in their local communities through giving circles, will launch 100 Men Who Care-Emerald Coast Chapter with an inaugural meeting on Tuesday, Sept. 21, 5:30-7 p.m. at The Palms of Destin.
100 Men Who Care – Emerald Coast's mission is to help fund charities and non-profit organizations operating in and impacting communities in Okaloosa and Walton Counties. 100 Men Who Care – Emerald Coast is part of the 100 Who Care Alliance with more than 700 chapters worldwide. Coining the phrase "The Power of 100," each chapter meets quarterly, gathering its 100-plus members at a rotating local venue. Each member contributes $100 to a giving pool. Local charities and non-profits then have an opportunity to describe their mission, needs and plans before the membership. The evening concludes with members voting to choose one local charity to receive the proceeds. The result is a one-time donation of $10,000 or more meant to have an immediate and meaningful impact for the chosen organization.
Locals Scott Rude, management consultant and instructor with the University of Iowa's Tippie College of Business, and Andrew McDowell, Wealth Manager with Arbor Wealth Management, are founding members of the chapter and are excited to get started after nearly a year of planning.
"Our first meeting, set for The Palms in Destin, will be a great opportunity for attendees to join as founding chapter members, network with fellow philanthropists and do a lot of good in just one hour," says Scott. "We welcome all interested men to come out and join the new chapter." Prospective members, and non-profit organizations wishing to pitch their charity mission at an event, as well as venues interested in hosting future events, can contact Scott and Andrew through email at 100mwcec@gmail.com or message the group's Facebook Page.
100 Men Who Care – Emerald Coast is a Florida 501c3 not-for-profit organization and a chapter of the 100 Who Care Alliance. The organization was formed in 2021 with the mission of connecting philanthropists and caring citizens in the Emerald Coast with the shared goal of giving meaningful support to deserving charities and non-profit organizations that impact their local community. 100 Men's sister organization, 100 Women Who Care, based in Ft. Walton offers a networking and giving opportunity for women in the community and is also accepting new members. For more information on 100 Men Who Care-Emerald Coast, please email 100mwcec@gmail.com, like the group's Facebook Page at https://www.facebook.com/100MWCEC/ or visit the website at www.100mwcec.com.