Turn-key or Turkey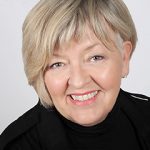 By Gail Pelto, Realtor
In Part 1 of this series we covered the A.C.E.S. Plus – Appreciation, Cash flow, Equity, Shelter your taxes and Leverage, and in Part 2, we reviewed Research, Planning your Expenses, Budget, Starting Small and then Expanding your Portfolio. (Please see November and December 2019 articles in Bay Life at MyBayLifeNWFL.com.) Now let's talk about the types of real estate investment properties: Turn-key or Turkey Properties, and what works best for you!
A Turn-Key Property… this one is ready to go! You may buy at retail or close to retail price and this may be most appropriate for you if you're not a handy-person. The property is ready to go "as is"…you get the deed and immediately start generating revenue. This type of property may have a tenant in place, have great rental history and if it's a short-term rental property, it may have many rentals already on the books for the coming year, and is often best for the long-distance investors.
A Turkey Property… Fix and Flip or Fix and Keep. These are distressed properties that need some work. One of the benefits: you buy at a lower price. The seller may have deferred maintenance issues and/or may need to sell – this is a good opportunity for you to get it at a lower price and maybe also solve someone else's problem. For example – let's say you purchase the "turkey" property at $200,00, you put some sweat equity and capital into it, and then sell it (the flip) at $350,000. Or you keep it and start generating long-term cash flow. These are ideal properties for a local investor, if you're a handy-person or for the long-distance investor, if you have a local and reputable contractor.
The Wholesale Purchase… This is where you buy low and sell low quickly. This can be a physically distressed property, a homeowner that needs to sell or maybe a foreclosure. These properties are more likely considered Turkeys. Why this type of investment? If you're a newer investor without a lot of capital, it may be a great place to start building your reserves to get into more expensive Turn-Key Properties. They can be bought with little or no funds and can typically be sold very quickly to other landlords or rehabbers for a quick profit for you and a great deal for them.
So, with these ideas and a terrific real estate consultant (yes, ME!) along with other pros, you can be certain to make the right investment choices. Keep in mind that many of the wealthiest folks around the world invest in real estate. With real estate you're holding all the A.C.E.S. Plus in your hand and you have one of the finest investments on the planet to create wealth for you and your family.
I'm here to help you in any way. Reach out to me at 850-374-0454 or email Gail.Pelto@kw.com. Full disclosure: A MUST: Always seek the advice of smart, licensed and reputable members for your investment team…me (again) and a CPA and/or attorney, Ok? Look forward to working for you!
Gail Pelto is not only a full-time real estate agent with Keller Williams, she's also a board member with the Mattie Kelly Arts Foundation and The Rotary Club of Destin and yes, she's also VERY SMART…just sayin'.