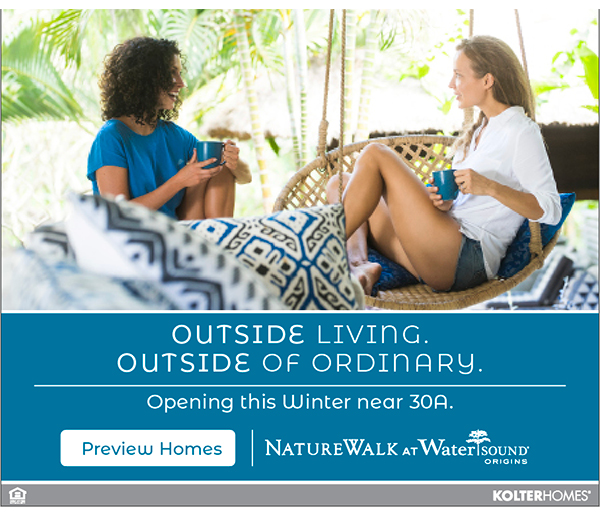 By Dirk Bosner, owner, The Schnitzel Lodge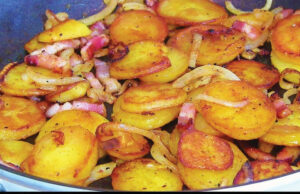 Bratkartoffeln are in Germany a simple and always welcomed dish. Sometimes we eat Home Fries as a side, an alternative to French Fries, Baked Potato or Mashed Potatoes or as a whole meal, maybe with fried eggs on top. It is one of the Germans' favorites, because it's easy and everybody can easily make their own variation. There is no rule for how to do it. You don't like onions? Then make it without onions. You like garlic, just add garlic.
There are different ways to make great Home Fries. You can use raw or already boiled potatoes. I prefer the cooked version, because it is faster and you have a bit more control.
Ingredients:
Boiled Potatoes
Red Onion
(Garlic)
Bacon
Oil
Salt / Pepper
(Chives / Parsley / Thyme for garnish)
At this time, I don't want to give exact measurements. I wish that everybody finds their own recipe. I'm now telling you how I like it.
Let's start: Boil potatoes—as many as you want. Let's say you want to prepare 2 sides. Then I would boil 3 large potatoes. Just look at the potatoes and ask yourself if that would be enough for two people. It is easy to calculate for 2 people. If you need four portions, just double it.
When the potatoes are cooked, let them cool off or put them in ice water. As soon as they are cool enough to touch, peel and slice them. If you like dices better, then dice them. The best is what you like.
The easiest method to cook your Home Fries is the following; there will be no way to mess anything up.
First, cut a half red onion in small dices. If you prefer, change the amount; more or less onions is fine, whatever you like.
If you like garlic, slice 1 – 4 cloves thin. If not, skip.
Slice bacon in thin strips. How many? Something between 3 and 8 slices bacon.
Use a heavy pan and turn on the stove to medium high heat. Add 1-2 Tbsp oil to the pan. When the pan is hot, add the onions to the pan and grill them until they start getting light brown. Now add the garlic and fry all together for about 2 minutes.
Put the onions and garlic mix in a bowl.
Put the pan back on the stove and fry the bacon till crispy.
Then move the bacon to the bowl with the onions. Try to keep the bacon grease in the pan and add the potato slices. Add salt and pepper to taste. Fry them and flip them frequently until the potatoes become crispy with a nice golden brown color.
Now add the onions and the bacon and stir all gently. Just a few minutes. Et voilà, done. Guten Appetit.
P.S. Add rosemary if you want.
Check out our menu, make reservations or order to go at schnitzel-lodge.com.