Niceville's Special Election for Mayor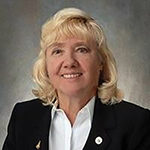 Judy Boudreaux and Daniel Henkel, both long-serving members of the Niceville City Council, are slated to run for Mayor of Niceville. Balloting for the special election is 7 a.m. to 7 p.m. at City Hall on April 14, 2020. The special election is needed to fill the remaining term of Niceville Mayor Randall Wise who passed away Jan. 20 having served as Mayor of Niceville since 1971. Voters may vote by mail by requesting an absentee ballot from the city clerk's office.
Feeding the Gulf Coast Responds to Increased Needs During COVID-19
Feeding the Gulf Coast is actively working to develop strategies for the distribution of emergency food boxes for those affected by school closures, quarantines and the growing economic impact of any crisis. Community support is always needed, especially during these uncertain times. . With schools closing over the next few weeks, the food bank is working with the local school systems and other partners to identify distribution sites for our child nutrition meals which will be listed at www.feedingthegulfcoast.org. The "Find Help" feature is the best source of information for families and individuals seeking assistance. Individuals can also call (888) 704-FOOD. Healthy volunteers and donations are critical. Individuals looking to donate or volunteer can do so by visiting www.feedingthegulfcoast.org.
ECCAC's Annual Gala & Golf Weekend Raises Noteworthy Amount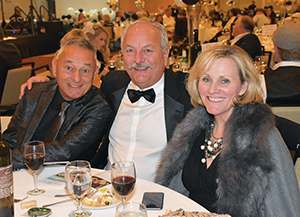 Raising over $250,000, this year's Emerald Coast Children's Advocacy Center's (ECCAC) 20th annual Gala & Golf events were a big success thanks to the generosity of sponsors and guests. Both events benefited children to help ECCAC provide services at no cost to identify, treat and support children and their families in abusive situations. This year's Roaring 20's themed Gala honored Zeke Bratkowski, an NFL professional football player, and an assistant coach in the NFL for over two decades and a passionate supporter of ECCAC, founding the first gala and golf in 1999. The recipient of the first Zeke Bratkowski Advocate Award was longtime ECCAC supporter and volunteer, Doug Ingram, owner of Coastal Accounting. For further information about the Emerald Coast Children's Advocacy Center, or to donate, visit ECCAC.org.
CALM Chili Cookoff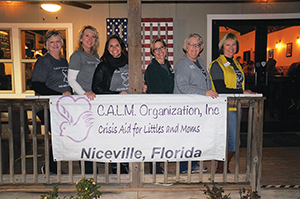 3rd Planet Brewery hosted the 2nd annual Chili Cook Off and raised over $1,900.00 for Crisis Aid for Littles and Moms (CALM), a non-profit 501c3 home at 201 Redwood Ave. in Niceville. CALM offers homeless single moms and their children transitional housing and life skills training to enable successful independent living after six months. For more information, visit www.NicevilleCALM.com.
Accepting Applications for IMPACT 100 NWF 2020 NextGen Program
IMPACT 100 is now accepting applications for their 2020 NextGen Program. For women between the ages of 21 to 39 who might not have the financial resources to join IMPACT 100 NWF, the NextGen Program offers a young woman the opportunity to become an IMPACT 100 NWF member and engage with the community while learning the lessons of philanthropy. The program aims to empower these women to be ambassadors for a generation that is dedicated to giving and serving in Okaloosa and Walton counties. NextGen members will receive a scholarship of $500 to be used in the first year of membership to help pay the $1000 membership donation, followed by a scholarship of $250 to be used in the second year of membership. They will be able to enjoy full membership privileges during the two-year scholarship period including the opportunity to participate in the grant-making process and to cast a vote for the grant recipients. Five scholarships will be awarded in 2020. For additional information and to apply for a NextGen scholarship, visit www.impactnwf.org/nextgen-program/. Applications must be received by March 31. For additional information about IMPACT 100, visit www.impactnwf.org or contact Cindy McCue, president, at impactnwf@impactnwf.org.
Plew Elementary Requests Help
The Plew Parent Leadership Association (PLA) seeks monetary donations to purchase and install sun shades over the main play structure on the school's lower grades playground. Currently, the structure is only usable during cooler months when outdoor temperatures pose no burn risk. "Cuts in state-funding have made it challenging for public schools to make critical enhancements to student resources, facilities and learning environments," said Danielle Lear, treasurer, Plew Parent Leaders Association. "At James E. Plew Elementary School in Niceville, we rely heavily on the generous support of businesses and individual donors to carry out our educational mission. As a 501(c)(3) non-profit, donations are fully tax-deductible (depending on your individual tax situation).
Hallmark Channel Features Alaqua Animal Refuge on Tails of Joy Show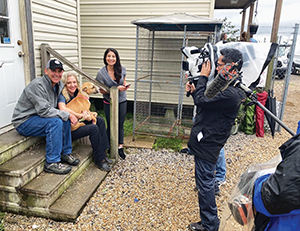 Alaqua Animal Refuge joined the Bissell Pet Foundation, along with nine rescue organizations from throughout the U.S., to rescue 180 dogs in danger of euthanasia from St. Landry Animal Rescue in Louisiana. Cathy Bissell, founder of the Bissell Pet Foundation, organized the mission and Hallmark Channel's Tails of Joy show was on site to document the process. The Hallmark Channel is hoping to bring about more awareness of animal rescue, transportation and adoption. The show highlights the multiple processes it takes to run an animal shelter, from the physical rescue and transportation to the adoption, and everything in between. "The dedicated director of the shelter had put in her resignation because of the lack of support from the parish and all of the animals in the shelter were in danger of being put down. Some of these animals had been there for over a year," said Laurie Hood, Alaqua founder. "Our emergency kennels were brought out and staff worked overtime," said Laurie Hood. "We depend on donations to be able to save entire groups of animals like this, so all donations are appreciated and can be made at alaqua.org."
NWFSC One of Highest Performing State Colleges
The National Council on Teacher Quality's (NCTQ) Teacher Prep Review listed Northwest Florida State College as one of 16 colleges in Florida to receive an "A" grade in the area of Early Reading Instruction. In addition, this year the program received recognition as a "consistently high-performing undergraduate program." Faculty members Dr. Lynn Ketter and Therese Sweeney are credited for the exceptional work in developing and teaching the reading and literacy curriculum at NWFSC. To view the full report visit: https://www.nctq.org/publications/2020-Teacher-Prep-Review:-Program-Performance-in-Early-Reading-Instruction.
Hannah Martin's Sixth Annual Birthday Bash, La Lumière:
Madly Giving, Raises $50,000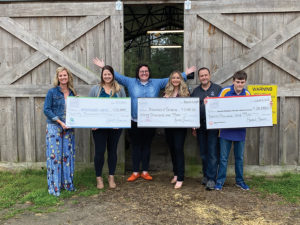 Broker Associate, Hannah Martin, announced "La Lumière: Madly Giving," presented by Destin Plastic Surgery and Duckies Shop of Fun, raised $50,000 for three local charities, Special Olympics Florida — Walton County, Westonwood Ranch and Princesses of Paradise. The funds raised by La Lumière will provide Westonwood Ranch and Special Olympics Florida — Walton County each with $20,000 and Princesses of Paradise with $3,000. The remaining $7,000 raised will be distributed to additional special needs programs locally throughout the year.